Colored mascara may feel a bit 2002, but how about ombre lashes? We've been seeing bright lashes popping up everywhere, from the runways of YSL and Dries Van Noten to our social feeds, and the tons of colored mascara options now available in Sephora. And, even though colored mascara is kinda cool right now, we're still not sure we can shake off the memories of purple mascara and blue eyeshadow from back in the day. But we're prepared to meet the trend halfway, and we'll admit, we're actually majorly crushing on ombre lashes.
The trend actually first surfaced back in the summer of 2014, but we're loving the much more glamorous ombre false lashes look we recently spotted on MUA Kelseyanna Fitzpatrick's Insta page. So we decided we had to try and recreate this look ourselves, and of course, with false lashes lying around everywhere, we got creative and made our own.
How To DIY Ombre False Lashes: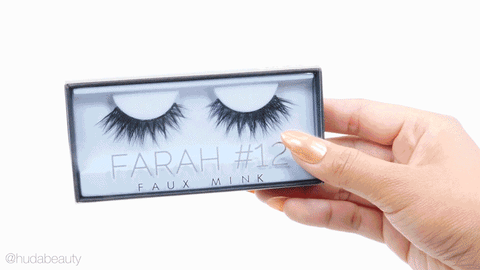 If you're not still sure about the idea of ombre lashes, at least trying this trend is completely free. We took a pair of old false lashes and used our brightest shade of Liquid Matte, Wild Child (although most pigmented bright liquid lipsticks will work), and carefully painted the tips of our fav falsies. We were shook with not only how easy this was, but how good it looked! Try this out with an old pair of falsies, and experiment with different shades (you can try a darker color if your style is less daring), then when you find your fav, you can paint a new pair of lashes.
We also tried using eyeshadow, but we found the pigment wasn't strong enough. As always, be careful when applying cosmetics around your eyes, especially those which aren't intended for such use. This is particularly true for cosmetics containing red pigments, as these may cause eye irritation and other adverse reactions. You can also try Urban Decay's new Double Team Special Effect Colored Mascara, $24, and simply paint the very ends of your lashes.
What do you guys think of ombre lashes? Are you going to try them?