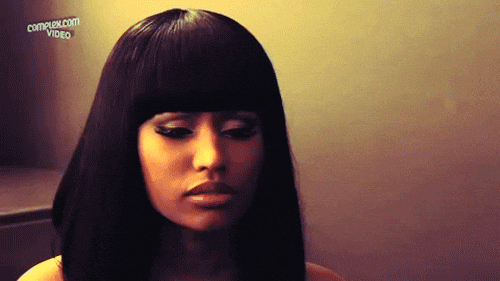 One common question we always get asked whenever we do a DIY lightening hack, is… can you use it on your lady parts? To which we often answer that this area is super sensitive, and you should avoid it. So, we did a little digging online to find some 'DIY vagina lightening hacks' and then we ran them past our trusted expert, dermatologist and author of Beyond Beautiful, Dr. Doris Day. Finally, we're busting myths as to why lightning your lady parts with natural ingredients may not be working, and how you can actually improve it (if that's what you want!)…
Does lemon juice, yogurt, coconut oil or egg white work to lighten your vagina?
"DIY options are really very limited for lightening. Lemon juice is one of the better options but really not a good one because I don't think it will do very much. The idea behind yogurt is that it has lactic acid in, which is a mild exfoliant, but again not in a high enough concentration to make a difference to skin pigment. Egg white won't do anything but may be helpful as a thickening agent so the other ingredients don't run all over the place. Coconut oil is fine to be used, it contains fatty acids and vitamin E that can brighten skin, but it would take years to see results."
Why can the vagina be much darker than other areas of the body?
"The problem with vaginal skin is that it has the highest density of melanocytes (the cells that make pigment) than anywhere in the body. It's an area where there can be a good amount of friction from walking and exercise."
What can you do to lighten the color down there?
It's easier to avoid the hyperpigmentation (darkening) than it is to treat it, so here are some ideas of how you can improve it:
Reach your ideal weight: Excess weight can lead to friction, which can cause darkening.
Treat infections early: If you're prone to yeast infections, that can lead to itching which causes rubbing, and therefore leads to darkening.
Moisturize: Using a good moisturizer will help keep the skin healthy and optimized, which reduces darkening. Coconut oil is fine to use for this purpose
Avoid douches: These as well as other treatments that can irritate the area.
See your dermatologist: Your derm can prescribe a prescription brightening cream or chemical peel – two ingredients that work really well are hydroquinone and tranexemic acid. They can be used once or twice a day and may help any DIY treatments work better. Coconut oil as a moisturizer will help gradually over time.
DIY lightening treatment:
Although Doris is skeptical about DIY treatments, she believes the ingredients, coconut oil, and lemon juice, will be the most effective and safe. For a DIY, combine 2 tablespoons of lemon juice, and 10 drops of rose water. Soak a cotton pad in the formula and squeeze out excess. Gently wipe the external areas only (avoid your inner lady parts!) and let this sit for 2 to 4 minutes before rinsing off. Do this once a day, but if you notice a burning sensation or any redness and discomfort either straight away or over time, stop immediately. You can follow with coconut oil.