NYFW | RUNWAY NEWS
By Huda Heidi Kattan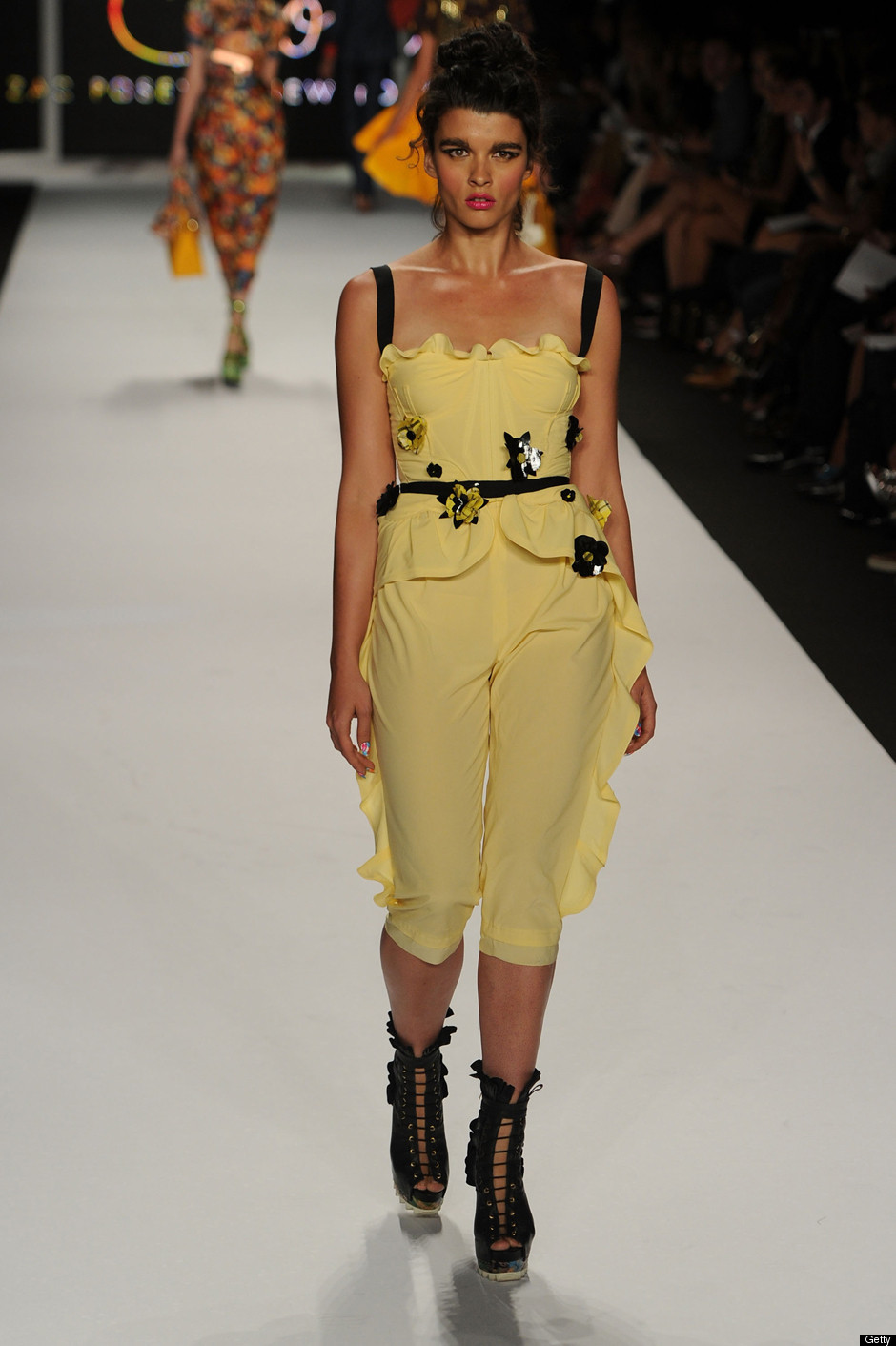 If you weren't a big Mrs. Beckham fan already, here's a great reason to love Queen V.  Aside from being the first lady to football, she has impeccable style and has enough wit to know a healthy size 6 model looks better on the runway than a size 0. The beautiful Brit decided size 0 was a no go and banned size 0 models to walk her shows. I personally think this is a healthy statement to let women know, healthy is beautiful, no matter what size! In the most recent episode of America's Next Top Model, contestant AnnaMaria was given the boot for looking sickly thin, where Diane Von Furtsenburg herself said, 'beauty is health'. If that doesn't tell you America likes meat, how about the beautiful plus-size supermodel, Crystal Renn flaunting her gorgeousness down the runway for NYFW's Z Spoke for Zac Posen show as well as the Gottex swimwear show, just months after her Chanel Soho Ad Campaign.
I am thrilled with this message and I hope the rest of the beauty and fashion industry catch on to this truly beautiful trend!
Here is the video from the ANTM showing the judges thoughts on Anna Maria and her thin figure as well as some pictures from Victoria's runway show!
[youtube=http://www.youtube.com/watch?v=vQZzg6d5LWM]
image credits fashionologie,
huffingftonpost