12 Beauty Trends You'll Actually Want To Try In 2020
New decade, who dis? We're ready to switch it up because the last decade definitely threw some questionable trends our way – overdrawn slug brows and heavy eyeliner, we're looking at you! But we can already tell 2020 is going to be kind to us, because these 12 beauty trends that'll be huge in 2020 are actually super cute and totally wearable – pastel eyeshadows, French nails, and 60s hair, we're talking about you. We bet you'll try at least half of these before the year is over!
1. Hair Accessories Galore
View this post on Instagram
If celeb hairstylist Justine Marjan says it's going to be hot, then you better believe you'll see celebs and it-girls drippin' in the trend all over Instagram. For 2020, Justine sees hair accessories coming back hard; think tulle-like or chiffon scrunchies to elevate an updo or a bun, and even more crystal hair pins than we saw last year – stack them up for maximum impact! Our newest obsession is undoubtedly wrapped braids, Justine suggests "Wrap your classic braid in string, a scarf, or jewels! I love braiding in a scarf or using simple string to add detail to a simple style."
View this post on Instagram
Pearl adornments will also be big and are such a cute way to elevate your pony or decorate baby hairs. Justine says "Use eyelash glue and tweezers to attach flat backed pearls from a craft store to the hair. It adds a whimsical and unexpected finish to the hair. I love it in both sleek or textured looks."
2. Pastel Eyeshadows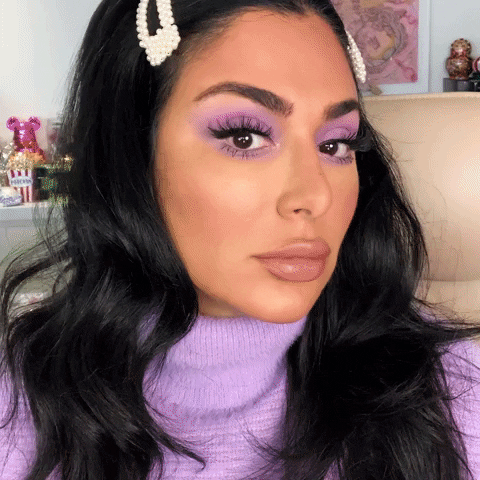 We predict pastels will be huge this year, and the runways of Alice + Olivia, Oscar de la Renta and Jonathon Simkhai are a testament to that. The pastel eyeshadow trend is super playful and you can be as bold or as subtle as you like; wear a pastel shade all over your lids, use pastel shimmers or opt for a simple lick of color with pastel liner. P.S. This French Lace shade from our new Melted Shadows collection is the perfect pastel lilac shade.
3. French Manicures
View this post on Instagram
French manis started to make their comeback last year, and this year we're going to see an even bigger revival. While the classic look is back, we're mostly going to see bolder takes on the trend with colorful and multi-hued tips, crystals and glitter, and micro French mani alternatives.
View this post on Instagram
4. Crystals Everywhere
View this post on Instagram

When we say everywhere, we mean everywhere: on your nails, in your baby hairs, on your lids, on your nails, in your hair! Whether as a result of the crystal-laden makeup looks seen in the Euphoria series as spearheaded by the show's head makeup artist, Doniella Davy, or because the crystal lids seen on the Pyer Moss runway were so iconic. Get your crystals ready and have fun with them!
View this post on Instagram
5. Overgrown Brows
The days of the perfectly sculpted brow are long behind us – well, they're still perfectly sculpted, but not in an obvious way! The trend for grown-out, bushy brows is everywhere, and the more brushed-up and natural the brow looks, the better. Techniques like brow lamination are rapidly gaining popularity with their 'I woke up like this' brow look that instantly adds volume and shape.
View this post on Instagram
6. Glossy-ness!!!
View this post on Instagram
Luminous complexions and glossy lips are back! On the red carpets and all over Instagram, there's a major return to natural-looking skin that glows, and as this look has gained momentum, glossy lips are also picking up speed to be the preferred finish. We're literally going in the completely opposite direction to the obsession with matte finishes that we've had in the last few years.
7. 60s Hair
View this post on Instagram
Justine Marjan also predicts 60s hair will be huge: "Side parts and flipped-up ends will be a huge trend. Use the ghd soft curl iron to flip ends up and set with Tresemme Micro Mist Hairspray [$6.50] before brushing through." We're particularly obsessed with flipped-up ends, which basically elevate any look!
8. Logo Manis
View this post on Instagram
You've seen logos all over streetwear and now covering fabric at every luxury fashion house, and now it's time to adorn your nails with iconic logos too. The best bit? It's a lot more affordable than a new Chanel logo tracksuit! There are thousands of cute variations of this trend, from stripey Gucci inspired nails with bumblebees and GG logos to monochrome Chanel manicures. Go all out or choose dainty logos for a hint of the trend.
View this post on Instagram
9. Blush is Back
View this post on Instagram

Blush is finally having its moment, which is long overdue! Blush is by far one of the most underrated makeup products and it can completely transform your look – from looking tired and, well, less alive, to more youthful and glowy. This year, blush is all about bringing a healthy flush to your look and uniting your makeup by creating harmony, which means sweeping your blush onto your cheeks and using the same shade to accent your lids and tint your lips. Check out our full guide for how to apply blush and all our tips and tricks for choosing shades.
10. Bangs
View this post on Instagram
Bangs are back for 2020 – plus they're a great alternative to Botox if that's something you're considering! The great thing is, this year we're seeing a whole lotta' diversity come through on the fringe front; from short, baby bangs, to full, long fringes that tickle your brows, and sexy, choppy fringes.
View this post on Instagram
We also love that this trend works perfectly for all hair types – we're digging face-framing bangs on kinky and coily hair that looks super modern, and shaggy bangs that look great on thick hair types. We recommend consulting your stylist and trying out some virtual bangs before you take the plunge.
11. Lip Treatments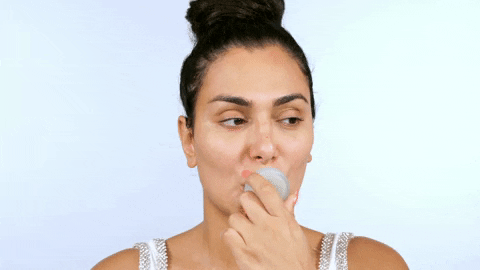 Looking after your lips is finally getting the hype it deserves – your lips need love too! This year, you'll see more sophisticated lip treatments with a focus on plumping and gently exfoliating the lips, giving them a natural and healthy glossy look that we're going to be seeing everywhere. A new fave of ours is the Sweet Chef Lip Sleeping Mask, $15, which hydrates, exfoliates and softens the lips while you sleep, plus it doubles up as a hydrating gloss for daytime – it's a win-win!
12. Bobs
View this post on Instagram
Bobs are arriving in a big way – it's that cut that you always want to rock but never feel brave enough to go for. Well, we say 2020 is the year to take the plunge. With 60s hair trends coming back in a major way, the bob is a the top of that resurgence and we love that there's a little variation on the style in comparison with previous years.
View this post on Instagram
For 2020, think short and choppy bobs or longer blunt bobs. Too dramatic? Layered and choppy bobs are still back in full force and feel slightly less daunting, plus they're a great 'transition' cut to try before you go fully blunt or short. As always, look at your face shape and talk with a hairdresser to find the best style that will suit you, your hair type, and your hair maintenance preference.
Which of these trends are you most excited to try? Let us know in the comments below!