5 Things You Didn't Know Will Make Your Hair Look SO Much Thicker
If we're being totally honest, we spend a lot of money and even more time trying to get our hair looking thick and lustrous. We're always trying to replicate our hairdresser's skills when actually we could save ourselves a lot of effort by just keeping things simple instead of overcomplicating the process with products, heat, and styling. This is where these five hacks come in to save the day. We swear they'll instantly make your hair look thicker and put life back into your hair, plus they require minimal effort. They're basically the lazy girl's dream for thick #hairgoals.
Wash Your Hair The Right Way 
One of the most common mistakes people make when washing their hair is applying both shampoo and conditioner all over their hair: from root to tip. Actually, you only need to shampoo your roots, and condition just the ends and mid-lengths of your hair. Because your hair's natural oils are released at your scalp, this is the area that needs to be washed, but if you condition this area, you'll end up with greasy roots that lack volume.
Learn To Backcomb Like A Pro
Backcombing. It's something most of us associate with the 80's, but really it should be your go-to trick, as it's undoubtedly the easiest way to add volume. You just need to know how to do it well. First of all, you need to make sure you have a good brush that's tailored to backcombing, so look for boar bristles and a pintail handle. Start by sectioning your hair into small sections, beginning at the crown. Then comb through the section before backcombing to make sure you don't matte your hair. Once it's combed, begin to push the hair back towards your scalp in singular, fluid movements. Once that's done, you can spray hairspray on the section to hold it. Then flip your hair and use your hands to carefully smooth it so it still looks sleek.
Give Yourself A Low Maintenance Blow-Dry
If you're ever in a rush and you desperately need to add some volume, then this hack is for you. Blow dry your hair until it's 85% dry, and then put it in a high bun on the very top of your head, close to your forehead – forewarning, this does not look cool! Always use a soft scrunchie to avoid any hair breakage. Leave it to dry for 15 minutes while you do your makeup, and when you take it down, it will look so much fuller and it'll have crazy volume. Leave it in for even longer if you can, and you'll get longer-lasting volume.
Get Some Layers Cut In 
The next time you're in the hair salon, ask for layers. A lot of them. If you have a blunt cut, where your hair is all one length, it lacks dimension, and it can weigh your hair down. By adding lots of light layers, you'll give your hair movement and add shape, and as a result, more volume.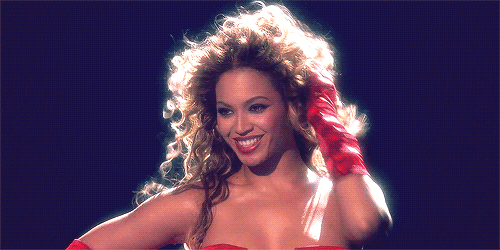 Hide Any Thinning Roots
Roots are an instant giveaway to thin hair, but there are actually so many easy ways you can conceal them to create the illusion of thicker hair. For our go-to touch-up, we spray our roots with dry shampoo to add some texture, and then we fill in our hairline, using eyeshadow to hide our scalp. You can also buy L'Oréal's Magic Roots concealer root spray; find out how it works here.