You Won't Believe The Drugstore Products These A-Listers Love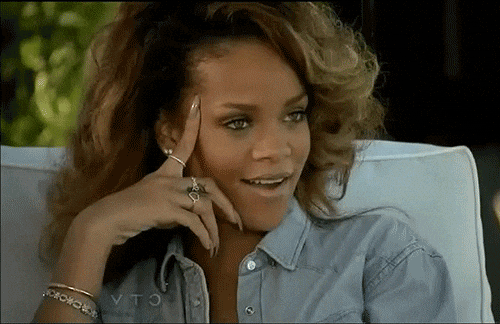 Considering that celebrities have access to the world's top skincare specialists, makeup artists, and hairstylists, who can blame us for taking their beauty advice as gospel. So, when we found out these A-list mega-babes used drugstore products daily, needless to say, we were running to the nearest store. From glow-giving foundations under $15 to bomb brow pencils and Kendal Jenner's seriously low-key skincare routine, here's what these celebs are reaching for at the drugstore.
J-Lo's Fave Foundation
Jennifer Lopez's makeup artists, Mary Phillips, revealed that she likes to use L'Oréal's, True Match, Lumi Healthy Luminous Makeup Foundation, $13, to achieve J-Lo's signature glow. And we're not surprised it's her go-to, as the foundation is actually 40% pure water, so it's super lightweight and hydrating for ultimate dewy skin goals. It's also packed with antioxidants and vitamins C and E, so it's a natural radiance-booster for your skin as well.
Khloe Kardashian's Color Secret
Ever since Khloe Kardashian made the transition from brunette to blonde, we've been crushing on her color, nonstop. To keep her color fresh, she uses Clairol's, Professional Shimmer Lights Shampoo, $9. What makes this shampoo so effective is its purple pigment. The purple coloring will basically help remove any brassy yellow tones, as purple is in direct opposition to yellow on the color wheel. Find out why all you blondies need purple shampo here.
Kendall Jenner's Shower Secret
When Kendall Jenner says that she swears by a product, the internet goes mad. Kendall apparently uses the Neutrogena Rainbath Refreshing Shower Gel, $8, daily, for an instant refresh. We can't deny it, the unique scent of spices, herbs, and fruits just smells so good and you can use it in the shower, as a bath foam or as a shaving gel. We love multitasking products!
Kelly Rowland's Mascara
Kelly Rowland once reported that her ultimate drugstore go-to is the L'Oréal, Voluminous Mascara, $7. And at HB HQ we all agree; it's been a firm favorite in our beauty cabinet for years. Within a few coats, it'll add major drama to your lashes without clumping them together, plus there's no pigment fallout throughout the day. Its allergy tested too, making it ideal for anyone with sensitive eyes!
Gigi Hadid's Key To Soft Skin
Gigi has admitted that she actually has a really simple daily beauty regime consisting of just two drugstore products! She begins with St Ives Invigorating Apricot Scrub, $6, which will gently buff away any dead skin leaving it smooth and radiant. Gigi then follows with the Eucerin Daily Hydration Lotion, $13, which is fragrance-free and enriched with sunflower oil, which will seriously nourish your skin, without any risk of irritation. Just be careful when you're using the Apricot scrub not to press too hard, as the granule formula is intense and you could end up over exfoliating and irritating your skin.
Zendaya's Go-To Complexion Saviour
Even when Zendaya only has five minutes to do her makeup, she'll always use the Cover Girl, Clean Matte BB Cream, $7. She said she loves it because its lightweight and keeps her skin hydrated throughout the day, plus it's non-comedogenic so it won't clog your pores!
 Ciara's Ultimate Brow Tool
Just like us, Ciara is obsessed with her brows – she even does her own upkeep! Ciara said that she actually loves the satisfying pain of tweezing, and that once she's plucked every stray hair, she fills them in using the Revlon ColorStay Brow Pencil, $7, to add more definition. We love that it has a fine point and a twist-up design (no need for a sharpener), and it has a spoolie for grooming, so it's perfect if you're on-the-go or traveling.
Happy shopping!