This $8 Drugstore Cream Is The Key To Softer Skin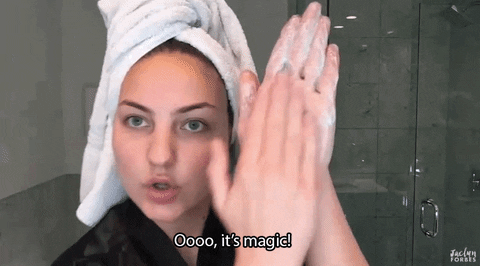 If you're anything like us, you're probably high key obsessed with all things K-beauty. That means you can't go to sleep without double cleansing, toning seven times, and of course, without your trusty 12-hour sheet mask. So, when we heard about a drugstore cream that any self-respecting skincare junkie in Korea has on their shelf, we had to check it out.
What is it?
The cream is called Cica cream and the fundamental ingredient it contains is Centella Asiatic, an antioxidant-rich extract that's been used in Chinese medicine for centuries to treat everything from anxiety and burns to eczema. It's typically used to treat sensitive skin for its calming, soothing effects but it's now a key ingredient in heaps of skincare products. Plus, one of the best things about Cica cream is it can be used by pretty much all skin types – it's super gentle, so the probability of your skin reacting badly is relatively low. Research shows that Centella Asiatica is one of the few herbal extracts that can be absorbed and synthesized, aka your body and your skin can reap the benefits.
How Does Cica Help Your Skin?
The cream will seriously hydrate and replenish your skin, with concentrations of 5% showing a significant and visible improvement in the skin's moisture levels. It's full of amino and essential fatty acids, which will help strengthen the skin's protective barrier from external damage like pollution and sun damage. This makes it the perfect antidote for mature skin as it can protect your skin cells from damage that causes sagging and wrinkles. Centella Asiatica also boosts collagen levels in the skin and promotes blood flow, reducing the appearance of any existing fine lines. The cream is also prescribed to treat scars or wounds due to its antibacterial and anti-inflammatory properties. This means it's a really effective cream to use to combat breakouts as it helps minimize acne bacteria in the skin, as well as reduce the appearance of any lingering acne scars.
Where to Get Cica Cream
Cica creams vary slightly from brand to brand but the essential ingredient it must contain is Centella Asiatica. The bottom line is, if it doesn't contain this ingredient it's not a Cica Cream. Although bear in mind that it may also be labeled as tiger grass, Asiatic acid, hydrocotyl or Gotu Kola (yes, our favE herbal tea). You can find the cream at most drugstores or chemists, look out for the Mixa Cica Repair Balm Tube, $8 or the Uriage Bariederm Repairing Cica Cream, $16. Alternatively, you can also find it in tons of skincare products, like the Dr. Jart Cicapair Tiger Grass Cream, $48, which not only contains Centella Asiatica but is also infused with infused minerals, including sodium, potassium, calcium, and magnesium to help improve skin moisture levels and restore tired skin. We also love the L'Oréal Cicacream Face Moisturizer Pro-Retinol & Centella Asiatica, $18.
Using Cica for Your Body
To maximize your intake of the beauty-boosting herb, Centella Asiatica (Gotu Kola), you can start drinking it as a tea – we all know that beauty starts from within.
Our Favorite Gotu Kola Tea Recipe: Gotu Kola is part of the parsley family so the taste is very subtle. To add a little sweetness we like to mix our Gotu Kola with honey and chamomile, which enhances the anti-inflammatory properties and makes it extra soothing. Simply combine two teaspoons of dried Gotu Kola leaves with one teaspoon of dried chamomile and one teaspoon of honey in a cup of boiling water. Leave it to brew for five minutes and then pour the water through a strainer into another cup. Sit back and enjoy.
Check out more benefits of this amazing wellness tea here.