3 Pro Tips For Using Your Rose Gold REMASTERED Palette
One of the reasons why we love this palette so much is it's so much more than just sixteen basic shades. In one palette, there are creamy metallics, mattes, a highlighter, and even a liquid liner – literally everything you need – you just need to know how to use it to its full potential. And once you do, it'll be your ride or die palette. So, here are our top tips for pro application:
1. Blend mattes like the makeup artists do:
For the perfect matte application, use a round fluffy brush like the Morphe M433 Pro Firm Blending Fluff, $8. As the mattes are so richly pigmented, once you've gently dipped your brush into the shadow, tap it once to soften the application. Makeup Artists like Pat McGrath and Mario Dedivanovic like to dip into the shadow, and then blot the brush on a clean towel or tissue, so the perfect amount of pigment is left on the brush. This means you won't pick up too much product and it will be easier to blend on your lid.
2. Use this trick to get the ultimate winged liner: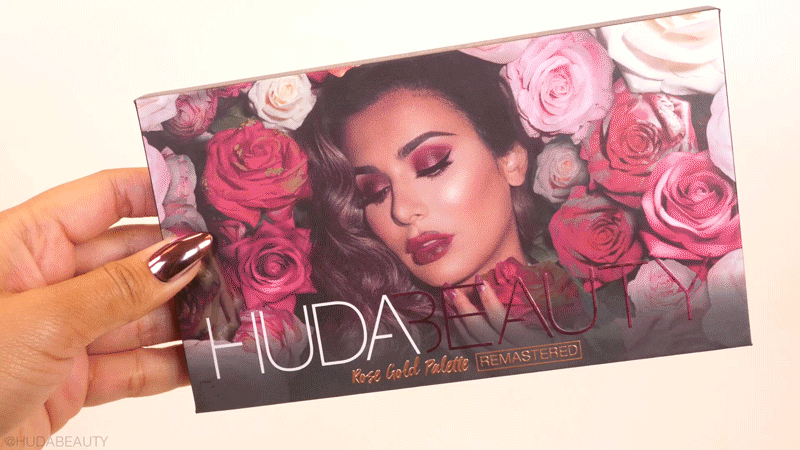 One of the shades that we use on a daily basis is Black Truffle. Not because we're constantly rocking a smokey eye, although it does absolutely kill a sultry smokey look, but because we use it as a liquid liner to create the most intense black liner. All you need to do is dip a fine flat angled brush, like the Morphe M432 Flat Liner Definer, $3, in a little water, dab your brush on a tissue, then dip into Black Truffle. Then, glide the brush along your upper lash line for the perfect feline flick. To find out what wing shape will help you come thru, check out this post.
3. Use Melted Metals for maximum pigment payoff:
We're obsessed with the metallic cream shades – they're so creamy and buttery, and literally melt onto your lid, which is why we like to call them our metal fondants. They actually look like little chocolate fondants too, as just like the desert, they have a pure, soft gooey texture that makes the top look slightly concaved. Whereas the desert is full of pure melted goodness, our melted metal formula is pure pigment. The formula is injected through a tiny hole in the pack of the pan, and as the solvents evaporate, they leave behind pure pigments and just a tiny dip on the surface. The key to applying these shades for the best pigment pay off is to use a small dense brush like the Morphe M167 Oval Shadow, $5. Spritz your small dense brush with a makeup setting spray and gently swirl the brush in the cream formula. You can then smoothly apply it to your lid or pack it on. For a super intense liquid-shine finish, you can use your finger.
If you need some more inspo on all the different looks you can create using the Rose Gold Remastered, check out this post.