3 Weird Surgeries That Are Actually A Thing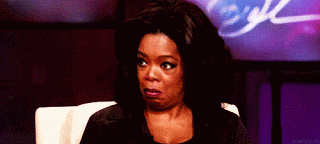 We all know the 411 when it comes to lip fillers, botox, boob jobs, even butt lifts! But what if we told you there was now three new surgeries on the block, that no one ever mentions? At first, we almost didn't believe they were real but they're actually becoming super popular, showing just how common these concerns are. They're all quick, outpatient procedures (you can leave straight after) that only require a general anesthesia and the recovery only takes a couple weeks, which may explain why so many people are now choosing to go under the knife. And at the end of the day, we're all about feeling confident and beautiful and if you feel like making these small changes, is going to make a big difference, then we 100% support you. So, whether that's a protruding belly button, the lack of dimples or drooping eyelids, that has made you feel like you need a little assistance, it can all be fixed, with these (practically) pain-free surgeries:
Blepharoplasty

If you want to look more awake and have a more defined cut crease (especially if you have hooded eyelids), then a Blepharoplasty could be the solution for you. The surgery will reverse drooping or wrinkled upper and/or lower eyelids, that's caused by the weakening of your facial muscles, that occurs naturally over time. It'll basically elongate your upper lid, while removing any excess under-eye skin, giving you a much fresher, more youthful look, yet it's less dramatic than a full facelift. The procedure is simple; first, the surgeon will make a small incision in the natural folds of your upper eyelids, allowing for minimal scarring, as the incision will blend easily into the natural creases. For the lower eyelids, the incision will be made on the inside of the eyelid, again to reduce scarring. Then, a small amount of the fat, muscle or skin will be removed and then glued or stitched to close the incision. Surgeons say this procedure can take 10 years off in just 2 hours.
Belly Button Rejuvenation
It's something we all have, but as it's normally kept under wraps, it doesn't spark that much concern. But, for those who do constantly worry about the appearance of their belly button, there's belly button rejuvenation. Whether you have an 'outie' that you desperately try to hide or a large 'innie' that draws unwanted attention, both can be fixed in under an hour with an Umbilicoplasty. Plus, the surgeon will always cut the skin on the inside of the belly button, so they'll be no visible scarring. When the patient has an 'outie' the surgeon will perform internal sutures on the underside of your button, to bring the skin inwards, removing the protruding lump. If you want to reduce the size, your belly button will be removed, reshaped and then sewn back onto your abdomen. For belly button repositioning, the surgeon will remove a strip of skin from the abdomen and then pull the belly button to the desired location. We know it sounds a little scary, but apparently, it doesn't even hurt!
Dimple Creation Surgery
We never believed something like this could even exist! But there are few things in life that beat a gorgeous smile, especially when its accompanied by dimples. Which is why so many people are now choosing to get this 20-minute procedure to max out their cute factor. To create the dimple, the doctor will make a small incision inside your check. A tiny suture is then passed through, catching the undersurface of your skin, pulling it inwards. When the suture is tied, it'll cause a dimple to form on the outer layer of your cheek. There will be no scaring or even bruising on the cheek. For the first few weeks with dimple will be a permanent feature on your face and then after roughly 2 weeks, the dimple will only appear when you smile. We've got to admit it's tempting!
What do you guys think, would you ever get one of these surgeries?