How To Never Have A Nightmare Salon Experience Again
A trip to the salon is a form of therapy. It's an unapologetic hour to yourself where you can catch up on the latest Hollywood gossip, listen to music or do sweet FA without interruption while a seasoned professional makes you feel more beautiful. Well, that's what it should be. But if we're being honest, not every salon trip turns out to be so blissful. So, to make sure you're never left disappointed, we caught up with the manager of The Dollhouse salon in Dubai, Emily Booroff, so she could give us her tips on how to get the most out of every salon appointment.
Be prepared
Before any trip to the salon, you need to know what you want, what you like, and what you don't like. Create a Pinterest board with inspiration and then the day of the appointment, narrow it down to two or three pictures. If you only try to describe what you want, it can leave room for misunderstanding and misinterpretation from the stylist. So for any treatment, from nail art and lashes to brows and hair, bring pictures, and have a vision.
Pick a good salon
Whenever you're trying to find a new salon, the golden rule is to read their reviews and don't choose a salon with less than a 4/5 rating. Don't just look at the testimonials that they offer you, go to Facebook and do your own investigating. Even if there's a complaint, look at how the salon has replied, if they've replied in a professional, apologetic manner – that's a sign that a salon really cares about their customer.
Don't be afraid to tell the stylist how you feel

We've all been there when it comes to the moment of the big reveal and as soon as you see it, you instantly want to cry – you hate it! At this point, instead of smiling, tell the stylist it's not what you wanted. If it's a good salon they'll change it and likely even offer you a treatment to apologize. Salons know that this level of customer service – always aiming to deliver what you want – is what keeps customers coming back. Trust us, be brave and honest when you're not happy.
Be loyal to a stylist
The key to leaving the salon happy is finding a good stylist. When you have a really good experience, don't let it be a one-off; ask the name of the stylist and introduce yourself so that next time you can request that person. Then you can establish a relationship and they'll become familiar with your expectations.
Be realistic when it comes to pricing
There's nothing we love more than finding a bargain, but sometimes it's worth spending a little more. When it comes to a haircut, microblading or lash extensions, you really do get what you pay for. Jen Atkin told us that she would advise only splashing out on a haircut from a top stylist once or twice a year, and simply get trims for the rest of the year, which should restore it to the previous cut.
Be aware of the hygiene standards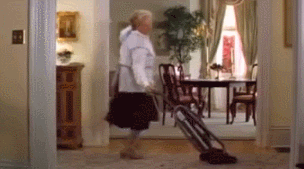 Not only does a dirty salon ruin the experience, it also exposes you to infection. So as soon as you step into the salon, inspect the floor. If the floor is dirty, chances are the hygiene standards are low. When you look around the salon there should always be at least one-person cleaning to get rid of hair, nail, and skin debris being removed. Inspect the tools the stylist is using too: are the nail tools in a plastic pouch? Is there hair in the brush?  Now is not the place to be lax on hygiene.
Check out this post for everything you need to know before you get lash extensions.