6 Celebs Who Made Us Feel Empowered About Our Periods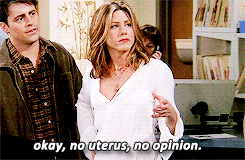 For many women around the world, having a period is a very taboo subject – it's something that many still feel embarrassed about. The fact is we're still not at a place where we can be as open about our periods as we should be. We've been using code terms like 'Aunt Flow is here', and 'it's that time of the month' to avoid causing offense by using the term period! Considering the average woman has 400 periods in her lifetime – that's an average of about five and half years of her life menstruating – that's a long time to keep quiet about something so normal! This is why we're so grateful for celebs that are openly talking about their period, in the same way we'd casually mention having a headache – and so they should! So, because you should never feel embarrassed or ashamed of your period, here are six amazing women with epic comebacks and honesty about their periods. Ladies, take note.
Madison Beer
For the majority of us, the possibility of a period leak is the biggest worry. And let's be real, we've all experienced it at some point – usually at the worst time possible! That's exactly what happened to Madison Beer when she was papped in a bikini – but did she let internet trolls get her down? No! Instead, she replied graciously and said exactly the truth. WORD!
Chrissy Teigen
We constantly look to Chrissy Teigen for her DGAF attitude which redefines the word #goals. She seems to have an ability to cut through the BS with realness and integrity. Case and point, when she had a hormonal breakout, she wasn't afraid to show the world and be real – she even squeezed a pimple on camera. Now that, we can relate to.
Katy Perry
This has got to be one of our favorite clap backs of all time. When the tabloids were confusing Katy Perry's period bloat with pregnancy, she shut them down – hard, with one single tweet. Not only did she communicate the frustration of the pressure to have children but she addressed the patronizing attitude that you receive when you're on your period. And addresses the fact that women cannot simply be angry without people assuming you're on your period.
Jennifer Lawrence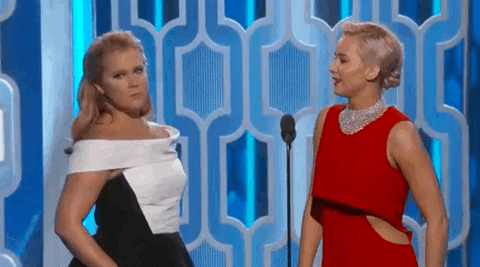 There's nothing worse than your period coming the day before a big event – that silk white dress you were planning on wearing will just have to wait. We can't imagine how hard that situation would be if that event was in front of millions of people like it was for JLaw during the 2016 Golden Globes. She told Harper's Bazaar "Plan A was a dress that I couldn't wear because awards season is synced with my menstrual cycle, and it has been for years," she said. Plan B dress won because it was "loose at the front" and she "didn't have to worry about sucking anything in." We feel you JLaw, comfort is key.
Amy Schumer
You really shouldn't feel embarrassed when you're on your period and you shouldn't feel like you need to hide it. It's your period. Period. So when Amy Schumer told the reporter what she was wearing; 'Vivienne Westwood, Tom Ford and an O.B tampon' we couldn't love her any more than we already do.
Kate Winslet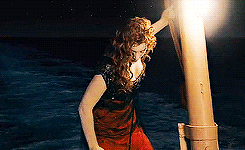 If there's one thing that can make you feel self-conscious when you're hanging by the pool it's being on your period. Leaking and exposed strings are a constant worry, turning a fun-filled day into a day of period anxiety. That's exactly how Kate felt when shooting Titanic. In an interview with Rolling Stone magazine, she told them, "There were days when you'd just think, 'Oh, my God, I've got my period and I can't get in that freezing-cold water today. I remember standing up and saying to everyone, 'Listen, if it suddenly looks like Jaws, the movie, it's my fault." If you do ever have a period disaster, shrug it off like Kate with added humor. And remember, it's not the end of the world.
Check out our post on everything you should know about what to use on your period here.