5 Summer-Saving Beauty DIYs You've Never Heard Of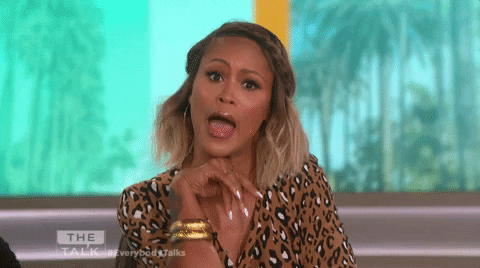 Summer is hands down the best. Say what you want about other seasonal crushes, but when else can you spend full days basking in the sun (wearing SPF of course!), pool party hopping, and enjoying the benefits of a dewy complexion and sea salt-induced beachy waves? Exactly. The only issue is this balmy three to four-month stretch can sometimes present a myriad of issues in the hair, skin, and nail departments. Have no fear – we've compiled a list of fixes to get you patched up and back out there in no time.
1. A Splotchy Tan
It happens to the best of us. You're trying to get a little base going before you debut your new swimsuit, only you may not have exfoliated that scaly post-winter bod properly and now you're left with orangey-brown splotches all over. According to Blair James, co-founder of Bondi Sands, "The active ingredient in tanning products is drawn to dead or dry skin, so the more you can remove the better the canvas you'll have to apply a streak-free tan." When streaks do occur, don't freak. Just follow Sands' advice: Reach for the nearest loofah or bath sponge and dip it in warm water mixed with face wash, then erase the splotches in a circular motion. Check out our full guide for getting a flawless tan here.
2. Chipped or Dull Nails
That toes in the sand feeling is unbeatable until it turns your new pedi dull AF. Rather than leave things as is, get them glassy by rubbing a hair, face or body oil across the surface. Another huge bummer is a chipped nail in the middle of a vacay. The worst! For chips, try Smith & Cult beauty ambassador and celebrity nail artist Sarah Bland's go-to trick: "Apply a quick coat of glitter polish to glaze over the flaw, making sure more specks are concentrated around the naked area," she says. "Also, avoid getting sunblock on your nails as it creates a gummy surface." Yuck.
3. Sunburn
"The best things to use on burnt skin after a day of too much sun exposure are aloe vera gel (or aloe ice cubes you can make in a tray) and soy milk blended with olive oil," explains RealSelf Contributor Dr. Michele Green. "Be careful not to use petroleum jelly though, since this can trap heat and make you more uncomfortable," she warns.  Green's other hacks for healing include "placing freshly brewed black tea bags (once cool!) on your skin as the tannic acid will draw the heat out, and using essential oils like tea tree, lavender, geranium, peppermint, coconut, and chamomile via a cold, wet cloth." If there's no time to DIY, Hydrocortisone cream can also help in calming down the skin.
4. Post-Shave Irritation
Going hair-free more regularly is a total pain, but that's the price you pay for silky smooth legs. Fortunately, a preventative dusting of baby powder over your freshly shaved legs will prevent irritation and chaffing. Or, if it's already visible, try an oatmeal paste to reduce inflammation. Dr. S. Manjula Jegasothy of Miami Skin Institute suggests mixing ground oats with water to make the mask, then applying it to the area, leaving it on for twenty minutes, and washing off.
5. Super Dry or Greenish Hair
Floating on a unicorn is great for the 'gram and all, until you realize all that pool chlorine has pretty much wrecked your amazing mane. Brittle breaking strands and a greenish hue that resembles grass (gross) are usually the side effects, so Dr. Jegasothy advises treating your locks to frequent lemon juice rinses until they're back to normal. You can also whip up a nourishing hair mask with 1 teaspoon apple cider vinegar, 2 tablespoons olive oil, and 3 egg whites, and cover your whole head in the stuff for 30 minutes before you wash it, to get it soft again.