5 Bad-Ass Women Who Proved Their Haters Wrong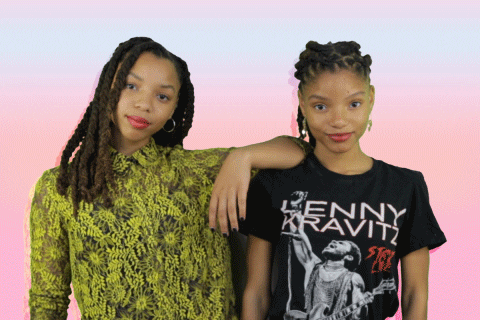 In the world of social media, the one thing we can't stand is the haters. Social media should be used to spread love and to share your life with others, not to spread hate and bad energy. Which is why we will forever bow down to celebrities, who call these haters out with a major clap back. For some boujee, badass inspo on how to deal with the haters IRL and on social media, here are some of our all-time fav mic drop moments:
When Rihanna Shut Down The Body Shamers
When Rihanna got shade for her "weight gain", we all shared a collective eye roll. And so when RiRi caught wind, instead of replying specifically to the mean individuals, she sent a message to the world, in a modern-day spin of Marilyn Monroe's famous words, 'if you cant handle me at my worst, you don't deserve me at my best'.
When Chrissy Teigen Told It How It Is 
After continually calling out Donald Trump on Twitter, the President finally blocked Chrissy Teigen. This triggered a hater to claim that this moment was Chrissy's peak in life. Not only did this totally disregard her career as a model but her best selling cookbook, her career in television and her role as a mother. This was her response, that had us bowing down to her, as per usual:

When Bella Hadid Killed The Haters With Kindness
Bella and Kendall are no stranger to negative comments on their image, but when a recent troll commented on their personalities, that was the last straw. And of course, like the lady she is, Bella responded without a hint of bitterness, killing their negativity with kindness. A true role model.
When Hilary Duff Wouldn't Let Her Body Be Shamed
When Hilary Duff was papped on holiday it triggered trolls to tap away commenting on her "fuller figure". Instead of shrugging off the hate, Hilary addressed the comments and the wider issue of shaming and body confidence with an inspiring Instagram comment. We salute you Hilary!
When Sia Took Matters Into Her Own Hands
Today, privacy is kind of a confusing concept, since we're constantly surrounded by cameras and microphones, not to mention the hackers! When a rumor that someone had managed to get their hands on naked photos of Sia surfaced and they were trying to sell them to the highest bidder, Sia wasn't bothered. Instead, she beat them to the chase and released her own. Okuuuur, go Sia!
So guys, please learn from these badass women and don't stand for any BS negativity, on the IG or in real life.