5 Beauty Products We're SO Happy Launched This Year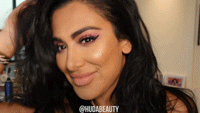 THOUSANDS of beauty products launched this year – if you don't believe us, just check our fave news site Trendmood! Some products we've loved, others we didn't really vibe with, and then there are those that we couldn't imagine life without. These are the products that never let us down, whether they're cutting our hair drying time in half or sculpting our cheekbones. Here are our ride-or-die products of 2018:
1. MDNA SKIN Beauty Roller
We've said it before, and we'll say it again; the MDNA SKIN Beauty Roller is the Rolls Royce of rollers, and it's luxe AF. The MDNA SKIN beauty brand is Madonna's secret to amazing skin, and we even skyped the queen herself to discuss her new roller's magic powers (check out the skype convo here). The roller tightens the contours of your face by gripping the muscles under the skin, to lift, firm, and sculpt. As well as an immediate lifted effect, after just a week of using the roller, you'll see a big improvement from the boost in lymphatic drainage, which helps remove toxins and depuff the face. Plus, the heat created by the ultra-infrared carbon also encourages absorption of skincare products.
Shop it here, $200 or check out our full review here.
2. The Inkey List Retinol
2018 has definitely been an educational year, and we feel like more and more people are embracing skincare. People have also hopped onto the active ingredient hype like never before, and the leader of the pack is magical retinol. The only problem is, it can get kinda pricey… That was until the Inkey List Retinol came into our lives, and it only costs $13! Not only does retinol help reduce fine lines it also decreases oil production and shrinks pore size – definitely a win-win! Check out our full review to find out why you need this retinol.
Shop it here, $13.
3. Charlotte Tilbury Hollywood Flawless Filter
The natural, no makeup look is definitely having its moment this year, and this is THE product to complete the look. Charlotte's Flawless Filter was actually used on the Victoria's Secret models for this year's catwalk show, and we can't deny their skin was dewy af. We love that you can mix this in with your foundation, wear it by itself or on top of your makeup as a highlighter. Whatever you choose, it leaves your skin with a goddess-like glow that makes you look like you're lit from within. Read our full review here.
Shop it here, $38.
4. Fenty Beauty Flyliner Longwear Liquid Eyeliner
In our eyes (no pun intended), Rihanna can do no wrong. But it was her Fenty Flyliner that won us over this year. The formula is INSANE, it glides onto your lid so easily, and the tip has just the right amount of movement to help you achieve a flawless cat eye. It also applies really well over shimmery eyeshadow, which is a must. See what happened when we compared it the Kat Von D Tattoo Liner.
Shop it here, $20.
5. IGK No More Blow High Speed Air Dry Spray
We've got to admit when we heard about this product we were super excited, but we were also a little skeptical. A spray that cut your hair drying time in half? (Well by 46 %). It sounded too good to be true! But we tried it, and we've never looked back. We trialed the innovative spray on different hair textures too, and it came thru for all of them. The spray uses a cooling technology that's clinically proven to dry hair faster, with invisible starches that soak up moisture. It also helps reduce frizz and offers protection against damaging UV rays. Then there's the fact that this eliminates the need to use heat to dry your hair, which is major. Read our full review here.
Shop it here, $29.