5 Reasons We Wanted To Be Just Like Jasmine, And Still Do
Jasmine has to be one of our fave Disney characters, not only because her hair and skin were major goals, but she was feisty and playful, and… she had a pet tiger! Of course, we were all madly jealous that she had the gorgeous Aladdin picking her up on his magic carpet – no need for Tinder when you're a princess in Agrabah! So aside from the obvious dating-goals, here's why Jasmine is still, and always will be our girl crush…
1. She knew what she wanted, and she wasn't going to settle for anything else!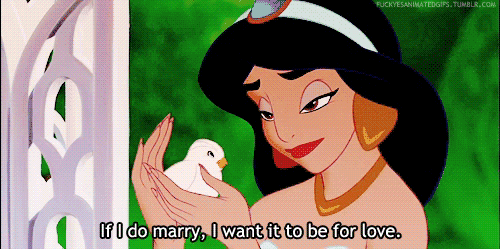 2. Her hair was always flawless AF. Like volume level 100, and not a flyaway in sight.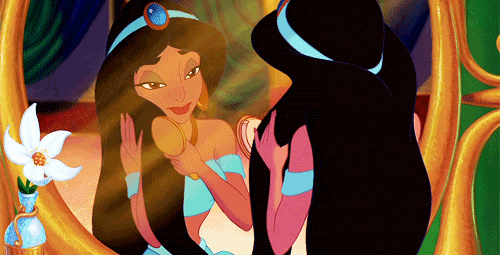 We're inclined to believe her years as a princess gave her plenty of time to perfect her haircare regime, not the fact that she was a cartoon. So, if you want hair like Jasmine, here're three things to try with your hair:
1) Blow-dry your hair upside down and tie it immediately up on top of your head, twisting it into a bun. Leave for 30 minutes while you do your makeup (or overnight) – when you release your hair, volume shall be yours! Spritz with hairspray at the roots for extra hold.
2) Use the right products! If you want volume, you have to give your hair a little help; we swear by this Dallas Thickening Spray from R+Co, it'll do things to your hair that you thought only a cartoon could achieve!
3) DIY: Jasmine wasn't even allowed out of the palace, and we don't think she had access to our fav Ouai haircare products, but somehow her hair was ALWAYS super shiny. This hack with avocados will give you locks like Jasmine for a couple of dollars.
3. She had a pet tiger as her BFF! Rajah was the ultimate sidekick; he was loyal, fierce, understanding, and even better, he got rid of any unwelcome suitors – we could all do with someone like that.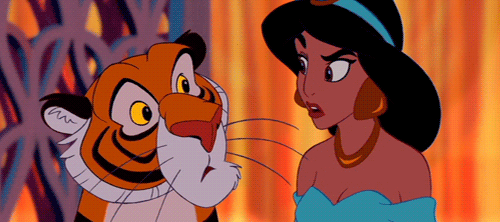 4. Jasmine's lashes were on a whole other level of fluttery!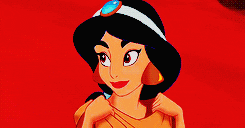 If there's one thing we continually strive for, it's long lashes! This insanely good drugstore mascara is our new go-to for Jasmine-like lashes. Otherwise, there's nothing like a pair of false lashes for ultimate princess allure. Check out our tips on how to apply false lashes here.
5. She's not afraid to take risks and be adventurous! Jasmine was all about going out of her comfort zone and trying new and daring things – you go, girl!