5 Things You Never Knew About Microblading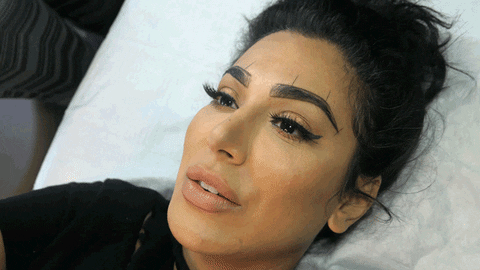 Considering a good pair of eyebrows are your most important facial feature, it's worth having them look flawless. Microblading is perfect if you have sparse areas or overly plucked eyebrows that you want to appear fuller, and the result is like a permanent solution to 'I woke up like this' brows. The technique involves a tattoo like process, where pigment is deposited into the top layer of your skin, in hair-like strokes to give the effect of super natural looking brow hairs. Check out my full experience of having my brows microbladed here. The process of microblading usually takes around two hours, including a full consultation and brow design, with the results lasting anywhere between 6 to 18 months. Once the first microblading session is completed, a top-up session is required around one to two months later. But there's more to the process than you might think, here're five things you probably didn't know about microblading:
You can't just rock up and get your brows done: Oh no, there's a whole checklist you have to take note of: Avoid alcohol 24 hours before and after, as it increases bruising and thins the blood, making microblading trickier. I had to stop taking my fish oil tablets for four days before and three days after, as it can thin the blood and lead to excess scabbing, which would give patchy results – the same goes for vitamin C, E, and flaxseed oil. You should also avoid caffeine the day before and after treatment to minimize bleeding. Limit your sun exposure and the use of tanning products a week before and after treatment.
The drier your skin, the better the result: I drank less water leading up to the microblading procedure and avoided moisturizing my brow area for a couple of days before.
The after process is intense AF: Yes, your brows will look super fleeky, and you'll be able to wake up 15 mins later with flawless brows you didn't need to work for, but there's also a ton of precautions you need to take. Your brows shouldn't get wet for a week after microblading (bye bye long showers), which also means you shouldn't exercise until at least five days after as well – that's a great excuse for us non-gym-bunnies.
It's important that you find the right shade: Just like foundation, there's not a 'one shade fits all'! If the pigment used is too dark, it won't look natural, so it's better to get a slightly lighter pigment shade, and look natural, which can then be touched up if necessary.
You can fade failed microblading: If you do get your brows done and you're not happy with them, or there's an area where there's a little too much microblading, you can apply a bit or retinol cream to a Q-tip to the area, which will help remove the pigment from those areas.