9 Beauty 'Myths' & Tricks That Actually Work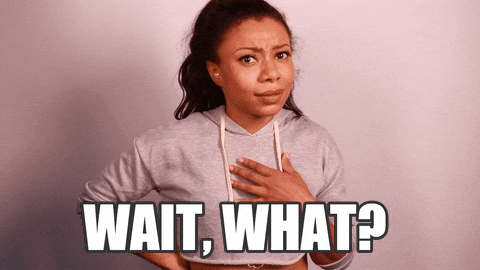 There are literally hundreds of beauty myths and tricks floating around – like if you have oily skin you don't need to moisturize – and while so many aren't true, actually there are loads of hacks that are. From the cheapest beauty tips that actually work to shaving and sunburn hacks that will save your skin, here're the best beauty 'myths' that are actually true and tricks that actually work.
1. Hack: Parsley ice cubes to soothe distressed skin
If you're prone to puffy mornings or your skin is a little tired from a heavy night, this trick will sort you out in minutes. Prep by blending a handful of fresh parsley with a cup of water and pouring the mix into your ice cube tray, then freeze. When you're in need of a quick pick me up, gently smooth an ice cube over your face to soothe and tighten your pores. Ice rejuvenates, refreshes and tones your skin while parsley is a natural diuretic, which helps to eliminate excess fluid build-up!
2. Myth: You shouldn't wash your hair every day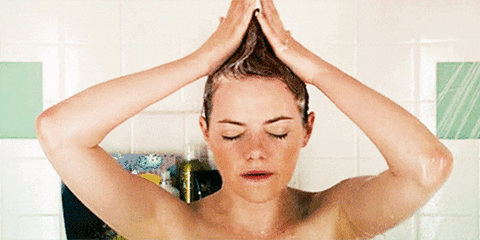 …actually not a myth! Over-washing your hair can strip it of the natural oils it needs to stay healthy. As a result, your scalp tends to produce excess oil, which means you're likely to get greasy roots more often. Washing your hair every other day (unless you're excessively sweating from exercise) should be plenty. If you're lucky and you don't get greasy roots, you can push it to every three days. Check out 5 things you should never do to your hair if you want hair like Rapunzel.
3. Hack: Coconut oil as shaving balm
Ingrown hairs, razor burn, bumps – oh the horrors of shaving! For a smooth shave that doesn't cause your skin to freak out, lather yourself in coconut oil for a natural shaving cream. The thick texture creates a protective barrier between your skin and the blade while the oil's moisturizing and nourishing properties soften your hair. Et voila! An even, soothing balm that hydrates and cares about your skin.
4. Hack: Vaseline as highlighter
We love highlighter, we really do, but when we're opting for a no-makeup-makeup look, keeping it natural is key. Vaseline, or actually most lip balms, have a dewy texture that reflects light and gives a flawless sheen. Just take a pea-sized amount, warm it up between your fingers and dab it on the tops of your cheekbones for an I-woke-up-like-this glow.
5. Myth: Cutting your hair often will make it grow faster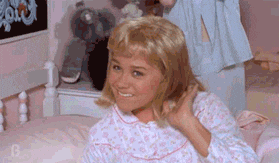 In some ways, we wish this was actually true so we could grow our hair quicker, but in other ways, at least we don't feel as bad about only getting our hair cut every six months – every hair stylist will tell you it should be every 8 weeks! On the other hand, regular trims will get rid of split ends that only make your hair less healthy, and help it to appear thicker. Aim for every three to four months if you can.
6. Hack: Witch-hazel for puffy eyes
There are many perks of getting older, but puffy eyes are definitely not one of them. Beat the bags and send them packing with witch hazel. The natural astringent is known to reduce swelling while refreshing tired eyes. Soak a cotton pad with witch hazel and apply it to your under eyes for five minutes – just be careful not to get it in your eyes.
7. Myth: Yoghurt treats sunburn
This is actually not a myth! Even the most committed sunblock-appliers can get burned from time to time, and if you're suffering, you can find a quick fix in your fridge. Plain yogurt is packed full of probiotics that will help restore your skin's natural barrier. Grab it while it's cool and gently apply it to the affected area, leave it on for ten minutes then rinse it with cool water. The cold will also help to soothe the soreness – it is a burn after all!
8. Hack: The lipstick-finger trick
Lipstick on your teeth is up there with walking around with smudged eyeliner all day. But, it's totally preventable with this little trick: Form an "O" with your lips, put your finger in your mouth, and then slowly pull it out. All the residue that's on your finger would have ended up on your teeth, and now it won't!
9. Myth: Cucumbers will depuff eye-bags
It seems too good to be true that just placing some cold cucumbers on your under eyes would magically depuff them, but the truth is, it does work. Cucumbers are not only super hydrating, but they're packed with vitamins C and A, which are anti-inflammatory, and the coolness of the cucumber also helps to de-puff eyes. It feels SO good too, why wouldn't you do it.