Beauty Insider: 10 Holiday Collections You Need To See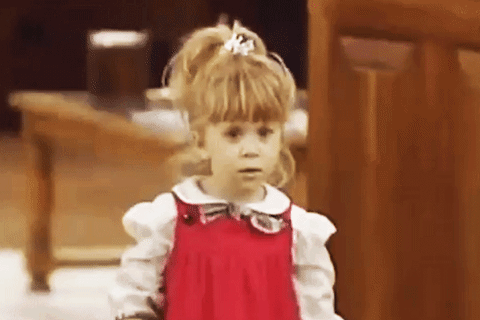 Christmas is coming, and we cannot wait! We're not sure what we're more excited for, the festive drinks and movies or the insanely gorgeous beauty goodies we've seen from our fav brands. The beauty goodness for the Holidays has been popping up all over our Instagram feed, and OMG, everything is TO DIE for! From a classic red lipstick to eyeshadows and so much shimmer you'll be putting all the Christmas trees to shame. Honestly, these collections are so dope you won't want to give them away, although we don't plan to!
1. Tarte Cosmetics

Tarte never fails to wow us, and this epic palette has everything you need! Not only do you get 25 eyeshadow shades and four cheek shades, but this divine face palette also has a mini eyeliner, mascara, mini matte liquid lipstick and a gloss – what more could you want?
2. ColourPop

Californian cult brand ColorPop has finally teamed up with Sephora so that you can try before you buy. And in true ColorPop style, they didn't just release one product; there's an entire collection of insta-worthy eyeshadows, highlighters, glosses, and balms we're dying over for the holidays. The collection is out now, so get to Sephora ASAP!
3. Becca Cosmetics

Just when we were getting over the Becca X Chrissy Teigen palette, Becca has dropped another seriously DOPE collection. The Après Ski Glow face and highlighter palette combine some of their bestselling highlighter shades, plus some stunning new ones so you can look like a shimmering snow fairy during the winter months.
4. Natasha Denona
Who doesn't love a little (or a lot of) sparkle during the holiday season? These glitter shadows are quenching our glitter thirst! Natasha Denona always does an amazing job with colors, and we're obsessed with these vivid shimmer and matte shade combinations, and playful glitter pots.
5. Kat Von D 

Kat Von D creates some of our most coveted products (her setting powder is beyond awesome), so of course, her Saint and Sinner palette has been at the top of our list ever since she teased us about it months ago. Whether you're in the mood for something a little more sultry or just a cute daytime look, we know this palette will let us create any personality we feel like being. As if that wasn't enough, there are more lust-worthy lip shades from her too.
6. Pat McGrath 

We're psyched to get our hands on Pat McGrath's new limited edition collection of LiquiLUST007. The idea behind the lip glosses is to combine them when wet, applying multiple shades so that you can contour your lips as McGrath and her team would do backstage! There's also a variety of kits so if you don't fancy splashing out on the Everything Collection (nine mattes, two micro-fine pigments, and clear vinyl gloss), you could opt for a variety of three or two-piece combos. Whatever you decide, the kits will be dropping mid-November exclusively on PatmcGrath.com… See you there!
7. Too Faced

Nobody creates adorable packaging quite like Too Faced creator Jerrod Blandino, and they pulled out all the stops for their holiday collection this year – all we're saying is if this were lying under our tree, we would not be complaining. There's everything from glitter eyeliners to the 'The best year ever' eyeshadow palette, which comes with a yearly planner – how cute is that?
8. Christian Louboutin
If you have a taste for luxury beauty, Louboutin Beauty has released three new products to their stunning range just this week. Could anything be more festive than the Louboutin signature red? The new product drop includes two new lip shades and a nail color, and we want them all!
9. Huda Beauty Obsessions
We've been obsessing over the Huda Beauty Obsessions palettes for months! We know we may be a little biased, but we think these cute eyeshadow palettes are the bomb. Don't be deceived by their size because all four compacts include nine shades and a mirror, which makes it perfect if you're always on the go. So whether you're rushing from the office to a party, or running around town Christmas shopping, we've got you covered.
10. Dior

Creative director, Peter Phillips has been killing the Dior Beauty offering, and the new Christmas range is no different. The limited edition Precious Rocks Christmas Collection has so many gorgeous products, and we want all of them! From long-lasting nail colors to rose-toned eyeshadow palettes or our personal favorite, the Diorrific Khol lipstick that feels like satin on your lips, these are the ultimate gifts that you won't be able to give away.
Which holiday collections are you dying to get your hands on?
*Images courtesy of Quotidien Libre and Beauty411.