Beauty Insider: The Hottest New Drugstore Makeup You Need To Try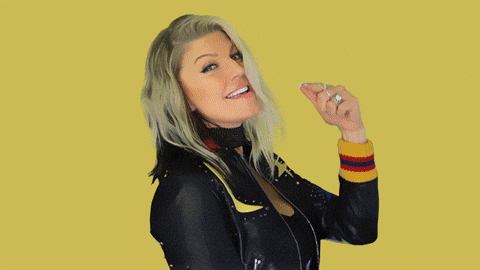 We love a good trip to Sephora just as much you do, but let's be real here; it's so much more satisfying when you discover something majorly bomb at the drugstore. So because the first months of the new year promise the best launches from some of the bossest names in beauty, we're giving you the DL on our fav new products coming through for us at the drugstore.
1. Maybelline New York Tattoo Studio Brow Gel, $13
When it comes to our brows, we don't mess around. When we heard that this new waterproof gel lasts up to two days without budging, we had to check it out for ourselves. Living up to its hype, the pigmented gel was no joke (we recommend removing any excess formula from the brush before applying to avoid clumps). We concentrated our strokes toward the middle of our arch, then blended it out to fill in each side, and we were pretty impressed with the pigment and the staying power. It also comes with a little spoolie that's great for brushing them through at the end to evenly distribute the color, but we would recommend filling in any gaps with powder first. Shop it here.
2. NYX Cosmetics Love You So Mochi Highlighting Palette, $19
We know a good highlighter when we see one (and we've seen a lot). The squishy texture of this palette was inspired by the popular Japanese dessert to deliver a seriously sweet glow. It's available in two shade ranges: Lit Life for warm tones, and Arcade Glam for cool tones, and the shimmery shades can be layered to create a prismatic pop on cheekbones or each can be applied to different areas of the face for different effects. And even though the texture is super lightweight and silky, the pigment payoff is totally KiraKira-worthy. Shop it here.
3. Rimmel London Wonder Wing Eyeliner Stamp, $7
Having the perfect winged liner is basically our goal in life, so any product that promises to make it easier, we're there for. Thankfully Rimmel has our back: The spear-like shape of this liquid liner's felt tip makes it super simple. Use the point to trace along your lash line from your inner to the outer corner of your eye in the thickness you desire, then rotate the tip to its flat side to press down and stamp your wing. Et voila — the perfect feline flick every time! Shop it here.
4. CoverGirl Vitalist Lip Oil, $9
We're all about preventing chapped lips with affordable and DIY solutions, so when we're not slaying in our Liquid Matte, we're giving our lips some lip balm love. This new tinted lip oil from CoverGirl hydrates with coconut, pomegranate, and Daikon radish seed oil leaving a glossy sheen that's not sticky at all — no one likes the hair stuck in lips situ. It comes in six juicy popsicle-like shades ranging from Orangesicle to Guava Goodness, and it smells so good you'll probably end up licking it off. Shop it here.
5. L'Oreal Paris True Match Lumi Glow Armour Glow-Boosting Drops, $15
Ever wish you could bottle that radiance you have at the end of the summer and make it last all year-long? These highlighting drops come close; they're not going to make you glow from outer space (that's what our highlighter palettes are for), but they will give you a gorgeous subtle sheen. So for those days when you wake up, and your skin just needs some life, add a few drops of these pearlescent pigments (you can customize your glow with the pink and golden shades) to your moisturizer, primer, or foundation—and get ready to dew you. Shop it here.
6. Revlon Kiss™ Exfoliating Balm, $6
And speaking of chapped lips, the first step for preventing them is exfoliating them regularly. But because the skin on your lips is super thin, it's important to be extra gentle. This new scrub-balm combo from Revlon is infused with sugar crystals and fruit oils to buff away flaky patches and moisturize your mouth, so you have a soft, smooth canvas for lipstick application — SO important! Shop it here.
Let us know your fav pic in the comment. xx