Broke Girl's Guide: 7 Awesome Hacks To Save Money On Your Beauty Products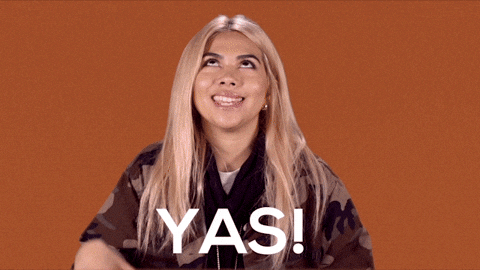 If you're obsessed with beauty as much as we are, it's safe to assume that you've probably splurged on the latest product drop. If you haven't convinced yourself that buying a new highlighter is way more important than your weekly lunch allowance, are you even a beauty addict? But what majorly bums us out is when we've fallen in love with the product – telling pretty much anyone who will listen, just how dope it is – then suddenly it's gone. To help you out if you're ever caught in this dilemma, we've got 7 super easy hacks to make your products last way longer so you don't waste a dollar.
1) Don't overuse your product 
One of the most common mistakes that everyone is guilty of is using way too much product. To make sure you don't squeeze out a week's worth of moisturizer in one go, follow our guide on how much you really need.
2) Get the most out of our your mascara
When your fav mascara is running low and you find yourself scraping the barrel, add a couple of drops of saline or an essential oil, like almond oil, to inject a little moisture back into the product. Just make sure you don't pump the wand as this will actually add more air bubbles and bacteria into the tube, making it even drier. Another amazing hack is to use your old mascara wand as a brow brush. Simply soak it in some makeup remover so there's no excess product hanging about.
3) Never forget to wash your brushes
We can't tell you enough how crucial it is to regularly wash your brushes. Not only will it make them last waaaay longer, it's also so much better for your skin as you're not spreading any bacteria onto your skin that's left on your brush (click here for our ultimate guide on how to clean your brushes like a pro).
4) Store your nail polish in the fridge 
To give your nail polish a longer shelf life, keep them cool by storing them in the fridge during the summer months, or all year round if you live in a desert like us. This will stop any clumps from forming and it won't get all gooey. If your polish is already at that stage, you can also add a couple of drops of nail thinner into the bottle.
5) Oil up your razors
Even though razors seriously save us on a daily basis or in-between salon appointments, they're not the cheapest tool in our beauty kit. So to make it last longer, after using your razor shake it dry and leave it to soak in baby oil. This will keep the metal from oxidizing, so it'll stay sharper for longer.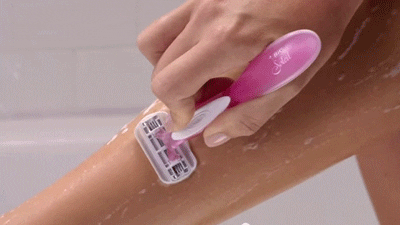 6) Make your fragrance last
One of the most expensive items in our beauty cabinet is our fragrance – if there's one time we ignore a price tag it's when we're in the perfume aisle. So make sure you don't keep your fragrance in your bathroom, as the steam from your showers will degrade the aroma. To make your perfume last longer throughout the day, apply an unscented lotion before applying the fragrance as it will hold the scent longer when it's sprayed onto moist skin. Also, don't forget an eau de toilette is less concentrated than a perfume, so the scent will fade a lot quicker.
7) Keep the lid
Another super easy way to make sure your product stays in prime condition is making sure you always put the caps back on them (even if you're in a rush) and also making sure you close it properly. It will make your products like eyeliners, lip liners, mascaras, and lipsticks last so much longer, as it will stop any air or bacteria getting into it, preventing it from drying out.
Check out 10 genius beauty hacks that will save you more money, as well as how to heal a broken soul, we mean palette, here. Let us know if you have any other hacks in the comments below.