Broke Girl's Guide: Our Fav 10 Beauty Products Under $10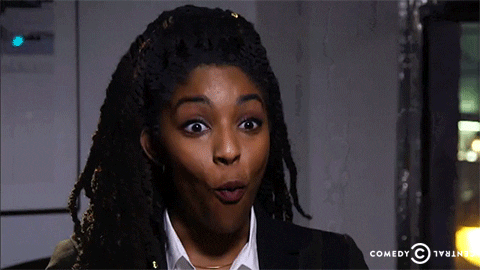 There's nothing more satisfying than finding beauty products that don't cost a bomb – unless of course, you got them in a Black Friday sale! Among the piles of beauty products that get delivered to Huda Beauty HQ, there are still some drugstore products that do it better than their super expensive alternatives, trust us, we've tried it all. So here are our top ten products that everyone should own, that won't break the bank:
A bomb mascara
Everyone wants longer fuller lashes, and the Colossal Big Shot mascara, $8.50, has become our go-to. It delivers length and volume, looks amazing on everyone (here's the proof), plus it's super easy and quick to use – you won't need a lot of layers to make an impact!
A flawless natural foundation
Don't get us wrong, we love our full coverage foundation, but on the rare occasions we're having a good skin day, or if we just want to play with a different formula, a dewy foundation is a must. We love Maybelline's Fit Me Foundation, $8, in their Dewy and Smooth formula, which just gives the most gorgeous, natural finish.
The answer to great hair
Let's be real, we're all busy people, and most of the time we don't have the time or energy to deal with washing our hair. Fortunately, that's where our fav dry shampoo from Batiste comes in; not only does the Batiste XXL spray, $9, give our hair crazy volume, but it gives us an extra day or two of not having to deal with washing our hair.
An absolutely amazing sheet mask
The Tony Moly Intense Care Snail Gold 24k Hydrogel Mask, $10, is our ultimate go-to if our skin needs a quick hit of hydration. It's amazing for when you're flying, or just for when your skin is feeling lackluster and dull.
The ultimate airbrushing tool
No matter how good your foundation is, if your blending routine is amateur you're never going to get a seamless finish. The Real Techniques Miracle Complexion Sponge, $6, is literally the answer to always having an airbrushed look. We've probably tried all of the beauty sponges on the market, and the size, density, life-span, and quality of this one far surpasses others.
A setting powder that stays
The Coty Airspun Loose Face Powder, $7, has been around for nearly a century and is renowned among makeup artists worldwide. The lightweight formula blurs fine lines and blemishes to give a flawless, even finish. We love that this long-lasting formula comes in five shades, including a translucent effect.
A concealer that does more
Today we're more aware of skincare than ever before. So, when we buy a product, we don't just want to know that it's going to make us look great that day, but actually be good for our skin in the long term. Maybelline's Instant Age Rewind Eraser Dark Circle Treatment Concealer, $9, is not only the best for concealing our dark circles, but it's also packed with collagen boosting amino acids and antioxidants.
The life-saver tool
Okay, we're not being dramatic when we say these thin-tipped cotton buds from Muji have come to the rescue on so many occasions. They're perfect for tidying up eyeshadow, winged eyeliner gone wrong, and mascara. And, because they're so precise, they make tidying up mistakes SO much less stressful.
The lazy girl essential
We all know that at the end of the day we should be washing our faces with the right cleanser and following it with a faithful toner and moisturizer regime, but sometimes we just don't have the energy! On the days when we don't, having a pack of the Neutrogena Makeup Remover Cleansing Towelettes, $7, next to our bed is a savior – if you're going to use makeup remover wipes, at least use the best! 
A tiny, carry-everywhere lip balm
Key to a perfect pout is hydration, which means having a super small lip balm that you can keep with you at all times is essential. We love this cute little mini Vaseline Rose Therapy, $2, for keeping moisture locked in all day!