How To Conquer PMS And Stay Zen And Happy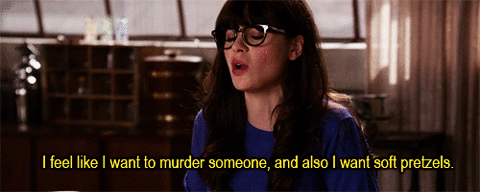 We all dread the time of the month when our period comes; you know the stomach cramps, the headaches, and our crazy high emotions. That said, there's no reason you can't continue to be the badass girl boss that you are the other three weeks of the month, and having a period that's chill af is totally possible – we promise! So, to make your time of the month a little more zen, we've got the top tips on how to conquer PMS once and for all.
Never be caught off guard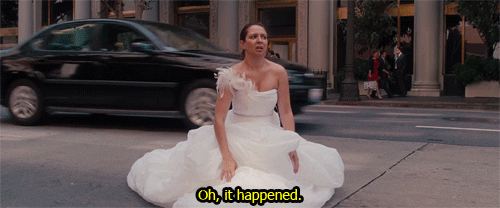 There's nothing worse being surprised by your period when you could've sworn you weren't due for another week. To make sure this never happens, track your period not just in your diary but by using apps like Clue and MyFlo. It can literally tell you everything, from the date that you're due to the day you'll most likely experience cramps, and when you'll be heaviest. MyFlo will even tell you what food and workouts you should be doing at certain times so that you're more productive and less likely to feel the typical painful symptoms.
Oil up!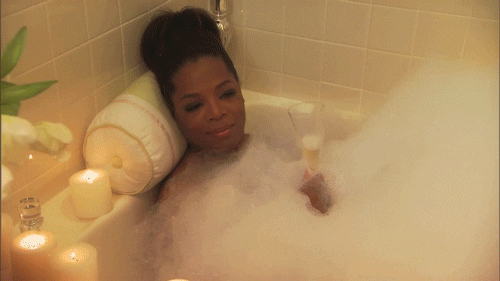 Essential oils are the answer to your problems, which means you can ditch the pharmaceuticals. Essential oils heal naturally, so grab any oil that is known for soothing like lavender or chamomile. Our favorite oil to pop into the diffuser is Ylang Ylang as it has sedative and antispasmodic properties, which help reduce cramps and mood swings. If you don't have a diffuser, you can put a couple of drops in your bath or dilute it with a carrier oil (like coconut oil) and massage it directly on to your stomach.
Eat with your period in mind It's time to put the chocolate down and resist those cravings because fatty, sugary foods are only going to heighten your PMS – although let's be honest, we'll probably still nibble on some chocolate! You only crave these foods because your serotonin levels are running low and although they'll give you a quick fix, it's not what your body really needs. Instead eat foods that are packed with iron, (or take iron supplements) like spinach, quinoa, and dark chocolate (we got you covered), as these can help prevent anemia, triggered by the loss of blood during menstruation. Bananas are also a great sweet alternative as they release glucose and potassium at a steady rate so that they'll elevate your mood for longer, while they'll also get rid of that irritating bloated feeling.
Crack open the gin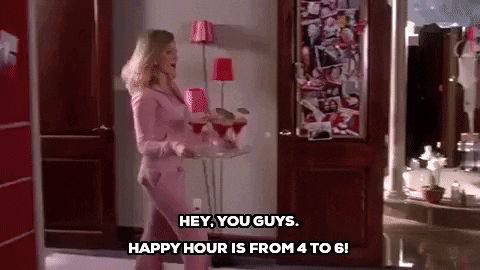 Now, don't get us wrong we know that alcohol is not usually the answer, but having a G&T on your period can actually help alleviate pain. This is because the gin will not only relax your joints and muscles, but the juniper berries have an antiseptic effect. But stay clear of any other alcohol and keep your G&T intake to a two-drink maximum otherwise it will have the opposite result. You can also try Dry Soda's Juniper Berry soft drink, for a non-alcohol version if you prefer.
Get the gang over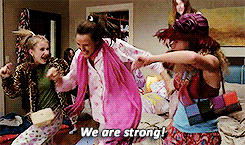 We're firm believers that there are few things a girl's night can't fix, and your period's no different, you just have to cater it to your monthly needs. So, get your girlfriends over because chances are your cycles have synced due to an increase of the luteinizing hormone (the hormone that controls ovulation) in your shared airspace. Trade your pillows for hot water bottles as the heat will relax your abdominal muscles while sending signals to your brain to distract you from the cramps. It's also the perfect opportunity for a DIY mask, so you don't have to look as bad as you feel, check out our fav masks here. And of course, for your next girl's night in, here're our fav movies to help you feel better: Mean Girls, Clueless, Bridesmaids, How To Lose A Guy In 10 Days, Grease, She's The Man, Bridget Jones's Diary, Pretty Woman, Legally Blonde, Chicago– we're totally debating spending an entire day watching these in the office with popcorn and chocolate.
Let us know in the comments if you have any tips for feeling better when you're on your period.