How To Own Metallic Brows This Season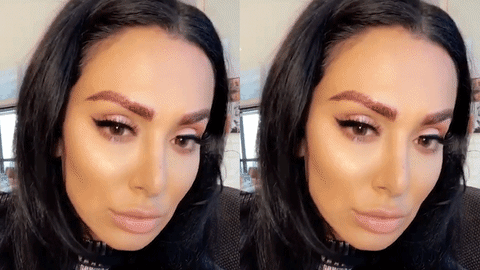 Metallic brows are such a fun trend, we've seen them on the catwalk, the red carpet, and all over Instagram! Glitter brows were the perfect Coachella-vibe look for summer, but metallic brows are the coolest way to work the trend into your fall wardrobe. So even though gold and glitter brows look super pretty, it's not necessarily very wearable. Fortunately, I have just the trick to take the trend from catwalk to your closet. It's really important to find the right color; I tried silver at first, but it made me look so old even though it looked cool in person – in photos, it was more Halloween than hot! Then I tried Fling from our Rose Gold palette, and it looked super cute and pretty, and it still made me look like I had brows!
How to do metallic brows: I did my brows as usual, mixed the eyeshadow with a setting spray and used a fine, flat brush to paint the color onto my eyebrows, and it looked so beautiful. You can even use a smaller amount to make it more wearable, instead of covering your whole brow. Experiment with color to see what works for you, but this is such a fun trend you should try!