Powder-Off: We Compared The Most Iconic Setting Powders
A good setting powder is one of the most important steps in ensuring your makeup looks great all day. You can use amazing foundations and the best primers, but ultimately without the right setting powder, your look just isn't going to last. A setting powder is crucial to keeping your makeup locked in and matte, and the best powders will even blur imperfections and color correct problem areas. So, as you're always asking us which is the best setting powder to use, we compared the top 5 industry favs so you can find the best setting powder for your skin type, tone, and budget. We analyzed Ben Nye's iconic Banana Powder, Industry fav the Laura Mercier Translucent Setting Powder, Kat Von D's Lock-It Brightening Powders, the Tarte Rain Forest Of The Sea Filtered Light Setting Powder, and the illustrious Givenchy Prisme Libre Loose Powder. Here's our verdict…
Ben Nye is an excellent all-round setting powder, it's affordable and gives great results for all skin tones. Laura Mercier is another powder that will work for almost anyone, plus it's really reasonably priced. Kat Von D takes the crown for best for oily-skin, while Givenchy is our go-to for dry and normal skin types, although it is a little pricey. Tarte is a great daytime powder that will keep you matte all day and perfect your skin. See the full deets on each powder below.
Ben Nye Banana Powder
This powder became super famous because tons of Hollywood celebs used this to keep their under eyes baked to perfection all day. It was the first time a powder used a color like yellow, and as much as it was pigmented and beautifully brightening, the formula itself was amazing: It was professional makeup that catered to everyone, which is why is stuck around! Not only does it look great in photos, the yellow tinge balances out blue under-eye circles, while it also sets your under-eye area for a crease-free finish all day. The formula became famous for the yellow powder, but ultimately this works best for light/medium to golden skin tones, as it corrects surface redness and pink undertones. The good news is that they now have six color-correcting shades so that everyone can take advantage of the incredible formula.
Available: CameraReadyCosmetics.com
Price: $16.50
Laura Mercier Translucent Setting Powder
We LOVE this super natural-looking powder, and Laura Mercier did such a good job creating a simple-to-use powder that works for everyone. It's kind of iconic in the beauty industry, it's like the powder that made translucent setting powder a thing because almost everyone uses it, and it's available almost everywhere. The powder has two shades, a translucent shade for fair-to-tan complexions and a deep translucent shade that works for darker skin tones. We also love that you can get it in small sizes too, which is great for when you're traveling or just want to test it out without investing – that said, it's actually the second-best value for money in our powder-off, after Ben Nye.
Available: Sephora.com
Price: $38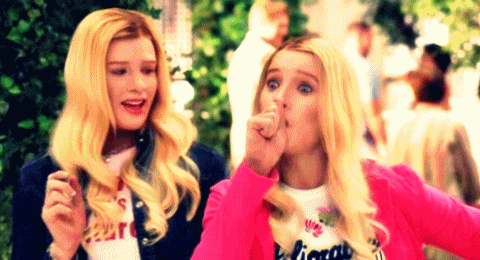 Kat Von D Lock-It Brightening Powder
This powder is actually designed to be used under the eye for baking and brightening the eye area, but it honestly works incredibly all over, especially if you have oily skin! Kat Von D has done such a great job with the three shades, and there's definitely one for every skin tone, but I wish they had an even bigger selection. The three shades are Petal, a pale pink that works to brighten fair complexions, Peach, for medium skin tones, and Golden, to brighten tan and deep complexions. The powder is really finely-milled, with the perfect amount of pigment and brightening particles that gives a matte look all day. Read my full review here.
Available: Sephora.com
Price: $25
Tarte Rain Forest Of The Sea – Filtered Light Setting Powder
This super unique formula is designed with tiny, light-reflecting particles that give an incredible airbrushed finish, as it blurs pores and smooths out fine lines. The shade is completely universal so it works for almost everyone, but it's also made with antioxidant-rich algae that are actually meant to improve skin texture and reduce the appearance of fine lines and wrinkles. We love it when skincare and makeup meet! The powder is super fine, so you need to make sure you don't get carried away with the application or you could end up looking cakey. But the biggest issue to note with this powder is the flashback! Wear it for selfies with no flash, a day at work, or just generally anything that doesn't involve flash and you will look flawless, but if you're going to have a picture taken, this will leave you looking white and patchy. Read my full review here.
Available: Sephora.com
Price: $34
Givenchy Prisme Libre Loose Powder
One of the absolute fav powders at HBHQ, this Givenchy powder is pretty incredible. It's unique because each powder contains four pots of different color correcting loose powders that create one harmonious shade to brighten your skin and leave it looking smooth and luminous. There're five different shades so there's one to work with every skin tone, but they also offer differing effects, like a natural-finish, radiance, and glow. You can even custom use the powders, so if you have a golden skin tone, for example, you don't need to open all the holes on one type of powder, like the beige tone, for example. The packaging is stunning and the powder is even more finely-milled than Ben Nye, it just gives your skin a gorgeous luminous, more polished look.
Available: Sephora.com
Price: $55
Huda's Top Tips: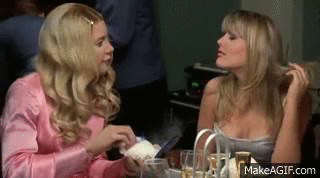 Number 1: avoid the above!
For using powders: Take a napkin and pour a small amount of powder on to it and then dab a damp makeup sponge into the powder. On another clean piece of tissue, dab off any excess powder. It makes using your powder extra easy and you can pour any leftover powder back into the pot.
For controlling coverage: I always use a damp beauty blender to apply my powders, I feel like it gives a more flawless and natural finish. A big fluffy brush will give you a light dusting of powder, but more dense brushes will give you extra coverage. Start light with brushes so you don't end up looking cakey.