Everything That Happened Behind The Scenes Of Our Rose Gold Remastered Shoot!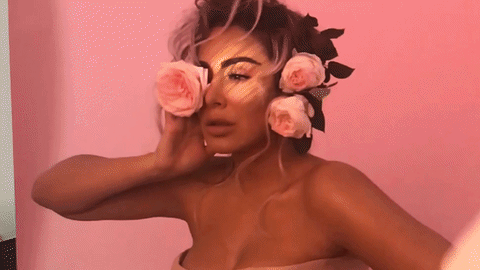 Hey my loves! I'm so excited for you guys to try our Rose Gold REMASTERED palette! We put so much love into making sure it was everything we ever dreamed of, and that's exactly what we tried to bring to life in our Rose Gold REMASTERED photo shoot.
My team put together the most insane shoot! To symbolize the rebirth of the REMASTERED palette, we wanted to have myself and the palette engulfed in roses and flowers, so we had the most beautiful flowers flown in from New Zealand, Kenya, and Holland. Our new melted metal formula is what really sets this palette apart; it's so smooth and creamy you could literally bathe in it. So, to bring it to life we had this vision of me bathing in a bathtub full of liquid gold – it literally looked like we had melted our 24K shade. Even if our gold bath did keep leaking, it was the perfect shoot!
It was also so ahhhhmazing to work with photographer Chen Man! She's revered globally for her artistic, dream-like approach to photography, and we just knew she would be the perfect photographer to bring to life our Rose Gold REMASTERED dream. I hope you guys love the shoot as much as we do.