Rose Gold REMASTERED: Why We Brought Back Our Rose Gold Palette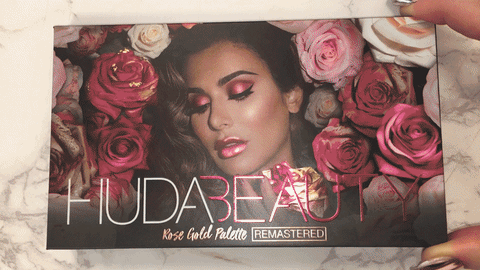 Hey my loves! Our journey as a brand has been a truly special one thanks to all of you! When we first started out it was a DREAM of mine to bring to life what I considered to be the most essential eyeshadow palette of all time, our Rose Gold Textured Eyeshadow Palette. It was just so important to us that it should be a palette for everyone; I wanted to share the colors that I loved and used daily, that truly suit every mood or any look. It had some of the best basic colors for an all-day slay, and it also introduced some truly unique new textures – they were so innovative, you would either LOOVE them or hate them! Being such a new brand, I knew it was such a risk for us to take, but I fell in love with the way the gorgeous foiled pigments appeared when you finger-swatched them; and the fact they lasted through a full day of work and Bikram yoga or a night out dancing.
It was a very tough time for us as a brand, and to launch the palette I literally had to bootstrap to finance it. That meant we weren't able to spend on things like the packaging so that we could invest more in the quality of the eyeshadows. So, once we knew it was something people really loved, my team and I decided to start completely remastering the formulas, taking into account EVERYTHING that EVERYONE said! For instance, things like, "We want a mirror," which was something we immediately put into our Desert Dusk Palette, but also comments asking for a pigment that could work with a brush, and more buttery mattes. So, we reformulated textures and created a completely new cream shadow formula that is so intense, and applies with fingers and a brush, as well as beautifully re-engineered matte shadows that are possibly the creamiest and most intense in pigmentation in the industry. Then we adapted our colors to create something that evolved with us as a brand and was more harmonious to match the new formulas. Finally, our Huda Beauty Rose Gold REMASTERED Palette was born.
This is now truly, without doubt, my absolute ride or die palette.
What's New:
Mattes: Even more buttery and pigmented than before, our eight new mattes are talc-free and give MAJOR payoff that's easy to put down, blend, and build. The shades: Risqué, Doll Face, Demure, Suede, Coco, Maneater, Henna, Sandalwood. Risqué is the new Bossy, with a richer plum red tone, Doll Face is a brighter red pink version of the old Flamingo shade, and Demure, the old Shy, is now a more muted coral pink.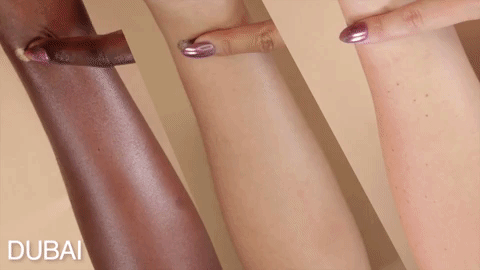 Melted Metal: I'm so obsessed with this new addition! We've taken our unique foil formula and reinvented it in an even more lustrous finish, that can now be used with a brush, or for an extreme liquid metal finish, you can use your fingers. The shades: Dubai, Fling, Trust Fund, Rose Gold, Pink Diamond, a new soft metallic pink with a hint of silver, 24K, #Blessed, and Bubbly, a shimmering metallic champagne shade.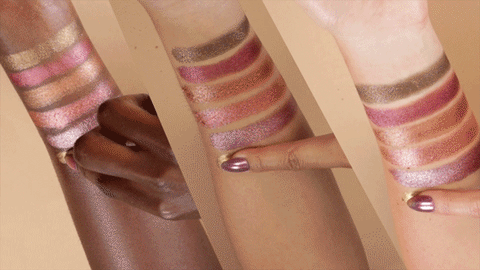 Wet and Dry: Our rich Black Truffle, suede-like formula was so popular for its ability to create the most smoldering smokey eye and to double-up as an eyeliner. We've adapted the formula so it can be used wet to create a super dramatic winged liner or dry for bold smokey looks. The shade: Black Truffle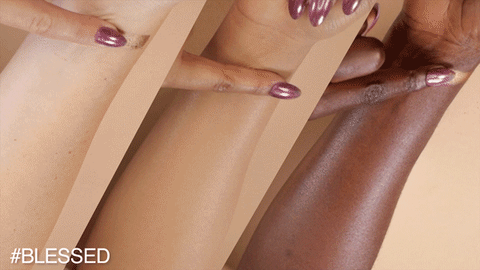 Pressed-pearl:  Similar to the shimmers in our previous palette, this pressed pearl gives stunning shimmer in a more buttery formula. I love using it for highlighting the inner corners and dusting across brow bones and cheekbones. The shade: Moon Dust.
Huda Beauty has really grown as a brand in the last two years, and that's reflected in this remastered palette. I can't wait for everyone who has tried our Rose Gold palette to try the REMASTERED palette, and hopefully, you love this new version as much as the first one or more.
Stay tuned for more details and inspo! The Rose Gold REMASTERED Palette will launch later this month on the 22nd May.