We Just Tried Kylie's New Concealers…
Concealer has to be one of the most important parts of my makeup routine. The right concealer can brighten your under-eyes in minutes, or it can be used to contour and chisel your face, not to mention it's the holy grail of hiding pimples. When Kylie Cosmetics announced the release of a 30-shade range of concealers, she took shade matching to a whole new level; even Mac have just 23-shades, while most brands have half that amount. I was super excited by the huge shade range and its inclusivity; it goes super rich, and really fair, which is great.
What it is: A lightweight concealer that gives medium to full, buildable coverage. The concealer is designed to be long-wearing, and has a dewy, luminous finish.
What it does: The pigmented formula covers dark circles and blemishes, which can be mattified with powder.
First impressions: The packaging is cute and simple, the flock applicator is good but I felt the stopper allowed too much product to come out on the applicator, so it could make things messy. On first application, I didn't like it; it felt quite runny (although it has a lot of pigment) but it blended out really nicely.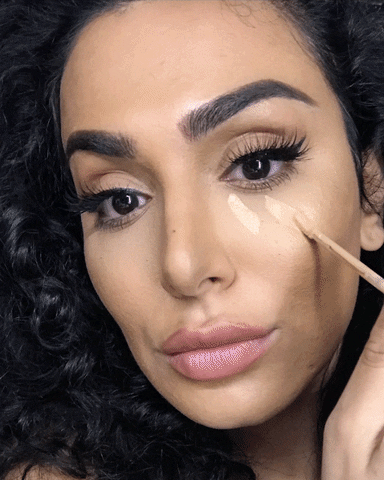 What we liked: The pigmentation is really good, and the formula doesn't separate into the fine lines of the skin. I was impressed with the diverse shade range, although I found 30 quite overwhelming. Kylie's website does provide a sentence about each shade and its undertone, but I still think it could be quite confusing for many shoppers. My tip would be to choose something 3 shades lighter than your foundation for under your eyes.
What we didn't like: The concealer has a luminosity to it, which acts a bit like a highlighter does, drawing attention to that area. I prefer my concealer to be matte as I don't want to risk drawing attention to any fine lines around my eyes, or pimples, so I would prefer if the concealer were matte. However, I do always set my under-eye area with powder, which did help to mattify it. I would have loved to see this as a foundation.
My Tips: The 30-shade range is a little overwhelming! Check out our undertones guide so that you can figure out your undertone, and then use the concealer descriptions on Kylie's website to find a shade with the right undertone. I tend to opt for a shade that is at least a few shades lighter for my under-eye concealer – I used shade Oak.
Should you buy it? I still prefer the Tarte Cosmetics Shape Tape concealer, but if I didn't have that, this would be my next option.
Price: $20
Available: KylieCosmetics.com