The Summer Skincare Changes You Need To Make (From A Dermatologist)
A lot of people don't realize it, but the weather actually has a big impact on your skin, and of course, your beauty regime! Just think about your skin in summer, it has to deal with increased sun exposure, climbing temperatures, and humidity – all of which can wreak havoc on your skin. Think excess oil, dark spots, and potentially, sun damage. This is why it's really important to shake up your beauty routine so that you can combat these issues and avoid dealing with them all together. We spoke to one of our fav skincare brands, SkinCeuticals, and their go-to dermatologist Dr. Sherry Ingraham, for her top tips for having flawless AF skin all summer long. Here're the changes you need to make to your beauty routine now summer's here.
Protect your skin
Possibly THE most important product that you need to apply each morning is a good sunscreen; at the very least, an SPF 30 with 4-star UVA blockers. This will help protect your skin from damaging UV rays that cause wrinkles, sagging skin, uneven tone, and even the formation of skin cancer. Just make sure you apply your sunscreen 20 minutes before you enter the sun, as it takes this amount of time for SPF to activate. Dr. Ingraham also says that "It's essential to not only apply suncreen under makeup during your usual morning regimen but you should also reapply throughout the day." Check out our ultimate guide to protecting your skin this summer.
Less is more 
Dr. Sherry Ingraham insists that "summer is the time to ease up on the number of layers you put on your skin and limit the number of products you use." This is why it's the perfect time to opt for lightweight products that have a dual purpose. Dr. Ingraham recommends the "La Roche-Posay Micellar Water $14.99, as it's very good at removing dirt and debris, without over stripping the skin as a facial soap would do" but it's also super hydrating. When it comes to makeup, Dr. Ingraham also suggests trading in your foundation for a lighter alternative, "I love reaching for a tinted sunscreen during the summer months, like the Kiehl's Skin Tone Correcting & Beautifying BB Cream Sunscreen SPF 50. Although, if you still prefer more coverage, switching to a matte foundation will help reduce mid-day shine and the appearance of oil."
Treat sun damage with a mask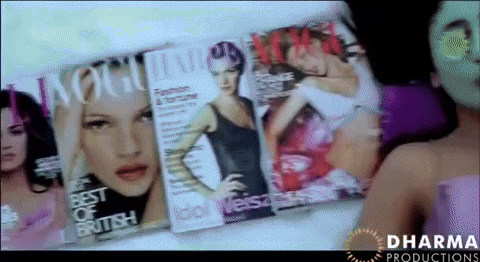 Sometimes no matter how much you try to protect yourself from burning, during the summer months it's inevitable. But that doesn't mean you shouldn't treat it right away, not just with after sun, but with a face mask. That's why one of  Dr. Ingraham's summer essentials is the calming SkinCeuticals Phyto Corrective Masque, $58, which she keeps in the fridge to use whenever her "skin is feeling red or even just after overexposure to the sun." You can also make your own face mask: this aloe vera mask is our go-to summer savior. It's the ultimate soothing mask: it's mega hydrating and it's bursting with antioxidants and vitamins to help repair and restore sunburnt skin.
Aloe Vera DIY face mask:
Start by slicing off a 3-inch chunk of Aloe Vera leaf, then cut it in half lengthways, scraping out the gel into a bowl (or use one tablespoon of pure Aloe Vera gel). Then blitz half a cucumber in a blender and mix with the Aloe Vera. Combine the mixture with 1 tablespoon of natural yogurt. Apply it to cleansed skin and leave it on for 15 minutes. Wash off with cold water and follow with your favorite moisturizer.
Exfoliate carefully
During the summer months, your skin is prone to creating more oil, which means your pores are likely to become more congested. To combat this, exfoliation is key. We're big fans of using lactic acid and glycolic acid toners to gently exfoliate the top layers of our skin, but Dr. Ingraham explains that you should use "products with glycolic acid and lactic acid sparingly, as both ingredients expose skin to the sun and may cause sensitivity." This means that it's important to only use any exfoliating acids or exfoliators at night, and preferably not before days that you'll be spending in the sun. If you do, be sure to use a factor SPF 50 sunscreen with a minimum 4-star UVA rating, to protect the delicate layers of new skin.
Ditch the gloss during the day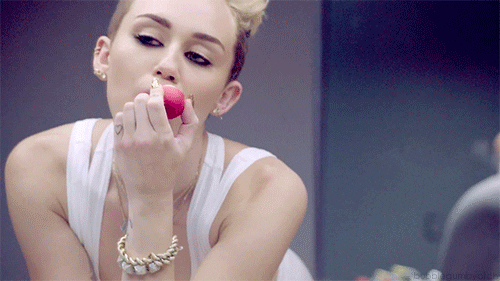 During the day, trade in your lip gloss for a lip balm that contains an SPF to protect your lips from sun damage. It's also a hotly debated topic among the internet and dermatologists that lip gloss, like baby oil, will absorb the sun's rays and increase your chances of burned lips. So, either apply a protecting balm before you gloss or wait til the sun goes down. We love this Blistex lip balm with SPF 15, $1.70.
Don't over-cleanse
As the temperature begins to rise (yay!), unfortunately so does our oil production; so don't worry if your skin "is more oily and acne-prone, especially around the t-zone." Although you may feel like you should cleanse more to remove the oil, don't, because you'll end up removing your natural oils with harsh face washes; you'll actually trigger your skin to produce more oil. This is why you need to limit the amount you cleanse to twice a day and use the right cleanser for your skin type. Look out for products that are oil, paraben, sulfate, and fragrance-free, and we also recommend double cleansing in the evening to thoroughly remove SPF, excess oil, and makeup. Dr. Ingraham also recommends adding a product into your regime that combats oil production like the SkinCeuticals Blemish + Age Defense, $91, which "works to improve the appearance of blemishes, uneven skin tone, and helps to decongest clogged pores."
Invest in protective supplements
When it comes to protecting your skin, topical creams and serums just don't cut it, which is why it's always a good idea to add some beauty-boosting supplements to your diet. Dr. Ingraham recommends Heliocare "a great supplement that can boost your body's antioxidant defense system. It uses the unique ingredient of the Polypodium leucotomos fern (native to Central and South America). The plant has even developed its own protection against harmful free radicals in the environment."
Make sure you check out these five hacks for keeping your hair protected this summer here.