The Hottest New Drugstore Products We're Dying Over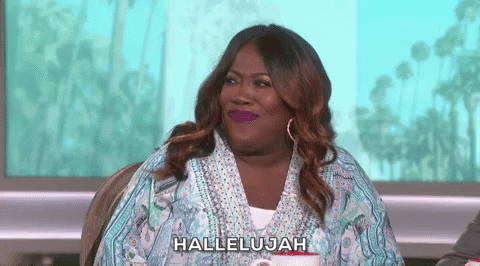 We live for beauty products (obviously) and although we love dropping everything but the rent check on luxury lines every now and then, we love a drugstore beauty find that doesn't deplete our wallets. Plus, with so many affordable new lip glosses, nail polishes, highlighters, and eyeshadow palettes on the market right now, you better believe we're ready to roll up our selves and get to work trying them out. Now if we could only find more drawers to keep everything…
1. Sleek MakeUP Highlighting Palette, $15
Achieving #glowgoals couldn't be easier with Sleek MakeUP's new highlighting palettes that will make you a glowing godess in minutes. Available in two shade ranges: Solstice (iridescent metallics) and Cleopatra's Kiss (golden metallics), they're versatile enough for face or body, compact so you can stash them in any bag for on-the-go touchups, and the best part—multi-purpose. Alternate between shimmery powders and cream formulas until you're dewy and glistening all over. Shop them here.
2. Tresemmé Compressed Micro-Mist Hair Sprays, $5
Style without stiffness is what Tresemmé's newly released weightless mists promises. It's made with superfine particles that don't just sit on the top layer of your hair, but actually penetrate through to help give life to the strands underneath. Plus it's humidity resistant, and who doesn't need that! Choose from four hold level options and get on with your day, perfectly coiffed. Shop them here.
3. Love Beauty and Planet, $4-7
Eco-friendly and cute AF? Sign us up. Love Beauty and Planet is a line of shampoos, conditioners, and body washes that are made from ethically-sourced essential oils, 100% recycled bottles, and they come in delish smelling collections like coconut oil and ylang-ylang. They also have a super-easy-to-navigate website, which tells you which products are best for which concerns, like dry or irritated skin, or frizzy or color-treated hair. Shop them here.
4. Essie Spring 2018 Collection, $9 each
Essie's summer polish lineup might just be their best one yet. Bon Boy-Age was practically made for the jet setter who loves to travel by boat, while beach-chic hues like pastel mint green, preppy blue with gray undertones will be your go-to shades this summer. Whether you're chartering a private yacht or simply living your best life on dry land. Shop them here.
5. Covergirl Vitalist Go Glow Luminizing Lotion, $9
If your visage is feeling a little dull and in need of a radiance boost big time, pep it up with a few drops of this silky moisturizing lotion comprised of light-reflecting pigments and Vitamins E, B3 and B5 to hydrate parched skin. Daybreak shade is perfect for fairer skin tones, while Sunkissed is the most beautoful bronze shade for medium and deep complexions. Shop them here.
6. Maybelline Burgundy Bar Eye Shadow Palette, $10
Let's face it: Reds and purples can be hard to pull off, but burgundy? Now there's a color that comes with an army of light-to-dark tonal friends who happen to look flattering on well, everyone. Maybelline's Burgundy Beauty Bar (that's only been available in the UK until now) is certainly living up to it's cult favorite reputation with 12 intensely pigmented squares that range from soft neutrals to deep wines, but the ultimate selling factor is their lasting power. That dramatic smoky eye you just pulled off is staying put, no matter what. Shop it here.
7. L'Oreal Paris Everpure Intense Repair Hair Sheet Mask, $4
Imagine all the benefits of a costly salon restorative treatment at a fraction of the price, and that's what you're getting when it comes to L'Oreal's new hair sheet mask. Simply unfold the mask, twist and wrap your hair into the cap after shampooing, and let the steam and camellia flower cream do their magic. After five minutes you'll be looking at a whole new set of strands. Shop it here.
8. Milani Holographic Eye Toppers, $11 each
When you combine luminescent pearls and glitter, you get a gift from the beauty gods, for your eyes. Swipe these five prismatic liquid finishes (in opal, copper, lilac, pink, and teal) across your lids on their own, or over other powder shadows for a two-tone look and prepare to be transformed. Available April 23rd on MilaniCosmetics.com.
9. Pantene Micellar Collection, $6 each
Pantene is the latest brand to jump on the micellar water beauty bandwagon, and we're here for it. After all, micellar water offers a genius way of cleansing using oil particles to attract dirt, so it's gentle but super effective. Formulated with a blend of Vitamin B5 and antioxidants, the Gentle Cleansing Water (which acts as a less harsh shampoo) and Gentle Moisturizing Milk (the conditioner) removes impurities and infuses your locks with powerful nutrients, so you'll basically never have a bad hair day. Shop them here.
10. NYX new lip lingerie gloss, $7.50 each
Fact: A girl can never have too many nude glosses. NYX's Lip Lingerie Glosses deliver mega shine to your pout so you can rock them solo or on top of lipstick for an extra glassy effect. They also come in shades ranging from clear to beige, brown, and rose-based neutrals. Slick is the new matte (again). Shop them here.
Which ones are calling your name? Let us know in the comments.