These Are The Top Posts You Wanted To Read This Month
Our goal in life is to basically know everything there is to know about beauty, and it turns out, there's more and more to learn every day! This month we explored everything from how to have the perkiest boobs and teeth whitening know-how, to game-changing skincare rules and how to get flawless makeup from dawn to dusk. Here're the posts you guys went crazy for this month…
The first step of looking more beautiful and perfecting your makeup all starts with taking good care of your skin with the right products (being healthy is very important too!). The thing is, there's no one size fits all answer to skincare, it's all about understanding what your skin needs by knowing your skin type. Read the rest.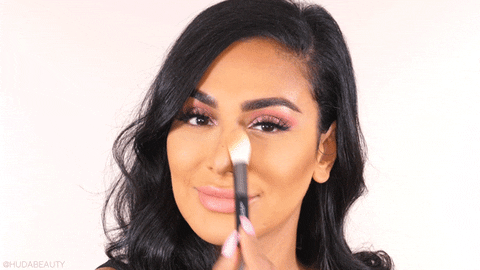 The process of baking is a technique started by the drag community, which basically gives your makeup a long-lasting creaseless, poreless, and flawless finish. So many people think baking takes a lot of time, but it's basically an extra 20 seconds in your morning routine that will mean less touch-ups, less creasing, and less eyeliner smudging throughout the day. While you let the powder bake, you can spend time filling in your brows, doing your eyeshadow, or making a coffee, and then before you know it, you're ready to dust it away. Read the rest.
Filling your shelf with topical creams and moisturizers may provide temporary results for glowing skin and shiny hair, but with an unhealthy diet, you'll never hit your full glow potential. Food consultant, dietician, and chef, Aphisith Phongsavanh, told us "No matter how many nutrient-dense foods you eat, if your body isn't absorbing them properly then you definitely aren't reaping the benefits" Um, okay! Read the rest.
There are a million things that can keep your teeth from shining bright like a diamond, like certain foods and beverages – even ingredients in your toothpaste. To help you out, we enlisted two top dentists to break down what to do and what not to do for the whitest chompers ever. Read the rest.
Let us know which one you loved the most in the comments below. X