These Drugstore Beauty Tools Will Give You THE MOST Airbrushed Finish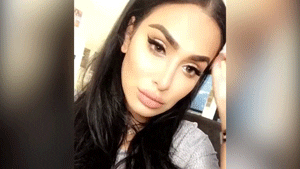 No matter how good your foundation, powders or makeup, without the right tools you'll never get that airbrushed finish you see on Instagram. Okay, so maybe some of what you see on IG is thanks to a little Facetune, but for us, our real life Facetune is all about having the right brushes and blenders to help us come through in seconds.
Our go-to foundation perfecter, is without a doubt, a trusty makeup sponge – and as much as we love the OG beautyblender, it's the Real Techniques Miracle Complexion Sponge, $11 for two, that has stolen our hearts. This squishy little egg is slightly bigger and has more bounce than the beautyblender, $20, and the Real Techniques sponge is literally half the price for two. Considering you need to throw away your blender every few months – trust us, you do, just read why you need to here – this is a major saving in the long run. We're also super happy about the latest addition, a Miracle Complexion Sponge that comes with a handy travel case, $7, which is so much more hygienic for storing your blender in when you travel instead of just letting it float around in your makeup bag!
Our latest discovery for bomb makeup application is the Real Techniques Instapop™ Brush Collection – it legit just cut our makeup application time in half! The new collection has a tapered cut, so the bristles are at an angle; this makes concentrated application of powders and loose pigments, literally pop in one swipe, so there's no waste of powder and instant drama on first application. They're also incredibly soft – who doesn't love that?!
The Instapop Face Brush, $11:
This is designed for full-coverage setting and baking, but we're actually obsessed with using this for bronzer and contouring. Once we've applied foundation and set it with powder, we like to use this by holding the brush vertical and gently stippling the brush into the hollows of our cheeks to get the perfect contour for chiseling our cheekbones. By gently dabbing instead of sweeping it ensures that none of your base is disturbed, and then you can very gently sweep to blend. We also love to use this for sweeping blush across our cheekbones and apples of our cheeks, which gives a very subtle rosy glow, that isn't too intense or heavy. It also works amazingly for applying baking powder under the eyes, as it easily picks up a lot of product.
The Instapop Cheek Brush, $10:
Although this has been created for 'one-sweep application of bold cheek color' we're loving this for highlighting our cheekbones. The brush picks up the highlighter like a dream, so it will give you a majorly poppin' highlight in one swipe. We've even been using it for our nose contour by gently sweeping it along either side of the tops of our nose; it creates the most subtle contour that doesn't need to be blended as the color is distributed so subtly.
The Instapop Eye Duo, $10:
This set comes with two brushes that are basically all you need for applying and blending your eyeshadows (considering we usually use more than a few!). The shade brush is slightly larger, and it's perfect for sweeping color into the crease, giving full lid coverage in one sweep, or gently dusting highlighter underneath the brow bone. The smaller crease brush picks up shimmer pigments and lays them down with intense shine and is the perfect size for applying highlighter on the inner corner of the eyes or intense, concentrated color on the lid. You can also use it for blending out liner on your lower lash line.
And no, this isn't a sponsored post! Real Techniques has been one of our fav brush innovators for years – we love that the brushes we bought at 16 are still slaying our makeup today.
Shop the Instapop collection here.