OMG! Why Cleansing Sticks Are Your New BFF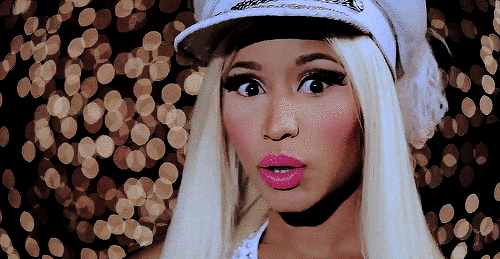 In 2017 we vowed to be more mindful of the facial cleansers we use since they are, after all, the foundation to a good skincare regimen, prepping the complexion for subsequent steps. And while we feel we have a good sense of what types of formulas work best for each skin type, 2018 has brought an interesting new twist (literally) to the skincare category: cleansing sticks.
These travel-friendly tubes are popping up everywhere from drugstores to Sephora, which led us to wonder – do we need one in our life? First thing's first is identifying the proper way to use one. In general, most work well when you apply them to dry or damp skin, massaging the balm in with wet fingertips to create a milky lather. After thoroughly cleansing, rinse with lukewarm water.
Still skeptical? We're breaking down five to try and why:
The Ingredients: Chamomile tincture extracts and natural chamomile flower petals (which are visibly infused into the stick) work to soothe and melt away impurities in addition to balance the natural pH levels of skin. Chamomile tincture is also proven to improve blood circulation and skin texture.
Best for: All skin types; ideal for sensitive skin.
The Ingredients: Bamboo charcoal gently draws out impurities and purifies pores, while natural exfoliating minerals and glycolic acid remove dead skin cells to reveal a brighter, clearer complexion.
Best for: All skin types; ideal for acne-prone skin.
The Ingredients: Turmeric root extract, sunflower seed oil, and vitamin E in this oil-based stick nourish skin while the balm-to-microfoam formula dissolves even the most hardcore waterproof makeup (like the brand's famed Vice Liquid Lipstick and 24/7 Pencils).
Best for: All skin types; ideal for dry skin.
The Ingredients: White and purple rice naturally polish skin making it smooth and radiant. A splash of warm water creates a creamy froth that leaves your face feeling comfortably clean, but not stripped.
Best for: Dry, normal, and oily skin types.
The Ingredients: Marine mineral pearl extract and coconut oil nourish and moisturize while removing makeup and grime from the day.
Best for: Dry skin types.
The Verdict:
If you're anything like us, the struggle is real when it comes to removing makeup after a long day. These convenient portable sticks are perfect for throwing in your gym bag or a carry-on (TSA friendly!), especially since they're spill-proof. We would, however, offer a few tips:
Always rinse the cleansing stick after use to prevent bacteria from growing.
Do a double cleanse if you have heavy makeup on to make sure your face is fully clean.
Make sure you choose a cleansing stick that is suitable for your skin type; this is so important! If you're not sure, use our guide to find out yours here.
If you already love your cleanser and it works for your skin, there's no reason to switch to a cleansing stick, but if you're on the search for a new one and want something travel-friendly, then we definitely recommend trying one. Here's to starting 2018 with a clean slate face! Check out all our cleansing tips here. Will you be buying one? Let us know in the comments below.