Vote: Which Of These Celebrity Lines Are You Most Excited For?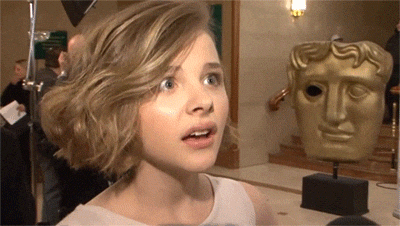 The beauty industry is literally a nonstop stream of product releases, new formulas, and weird new makeup essentials. Now, celebs have joined the party and are releasing their own makeup lines. From icons like Madonna and Rihanna to the Victoria's Secret Angels, Miranda Kerr and Rosie Huntington-Whiteley, and of course, the Kardashians, the list is still getting longer! But the real question is, which ones are you high key hyped for, and which ones are you indifferent to? We've got the lowdown on three new celeb makeup launches that are getting some serious buzz, but which ones are you psyched for?
Jennifer Lopez
What To Expect: 70 products in nudes, golds and natural tones.
Release Date: April 26th 
If there's one celebrity who will forever be our makeup inspiration, it's Jennifer Lopez. Come on, who doesn't lust after her perfect complexion and her trademark glow? So, when we heard she was releasing a makeup line with Polish cosmetics company Inglot, we were super stoked. And then when we found out, the line would feature 70 products? We can't. We died. We were also super intrigued by her choice of beauty company, but her reasoning makes us love her even more; high-quality products, without the high price tag!
When discussing the upcoming release, J-Lo told WWD that "It's something I've been wanting to do for a very long time," and that "a makeup line seemed like a natural progression since people are always asking about the products I use and how I get the glow to my skin." According to WWD, the collection is going to focus on shades of golds and nudes, making it the perfect purchase for summer. The one product of the collection that we're most pumped for is the customizable palette, $49 and her 'First Look' palette, also $49 (below), which looks perfect for contouring.
Other products in the collection will range from $8.50 to $26. Whatever your budget, the line will drop on April 26th and will be available in Macy's, inglotusa.com and jenniferlopezinglot.com, so get ready.
Gwen Stefani
What to expect: ANYTHING!
Release Date: Unknown.
We've got to admit, this isn't a makeup line we were expecting! But then Gwen does have a pretty signature beauty look: platinum blonde locks, a red lip, a cat eye – it's a classic. She also has a super successful clothing label, L.A.M.B, and we immediately started daydreaming about all the possible products…
Although Gwen hasn't confirmed any names or products yet, she has filed a trademark for 'P8NT' (pronounced paint), which is most likely the name of her upcoming line. Under this name, she registered for 21 product categories that range from eyelashes and nails to eyebrow gloss and lipstick. On top of this, she has also registered seven hair care products and 31 skincare products, like face masks, toner, oils, and sunscreen. Either it's a strategic move to confuse people, or Gwen's new line could be here to take over the beauty industry. We've got to admit, we're intrigued.
Victoria Beckham
What to expect: High-quality products.
Release Date: Unknown.
Ever since Victoria Beckham's limited edition collaboration with Estée Lauder, we've been hoping (praying) that a permanent line would follow suit. On International Women's Day, that prayer was answered via Facebook live, when Victoria told the world she'd be dropping a makeup and skincare line. Although the facts are pretty limited at this point, she did say that she's "developing my own color right now as we speak." And of course, she's not doing anything in half measures; focusing on high-quality products, "it's going to be very scientific. I'm working with the very best. I really want to learn" and "educate myself as much as I can." We just can't wait to find out the release date so we can put it in our diaries.