You'll Never Guess The New Beauty Ingredient That's Taking Over!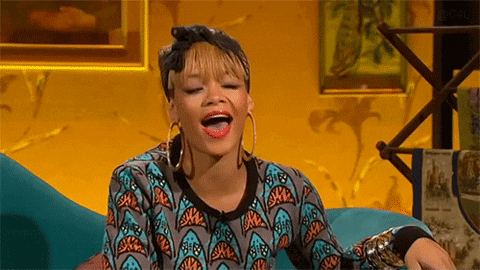 Hemp, or the fiber of the Cannabis sativa plant to be more exact, is kind of a major deal at the moment. And since it can be taken in seed or oil form, and offers tons of skin, hair, and health benefits, people are becoming obsessed. Don't get it twisted though… while hemp seeds are technically the seeds of the same plant as marijuana, "they don't contain high levels of THC and therefore will not get you high," advises Darby Jackson, co-founder of Après, a plant-based beverage company that utilizes hemp.
In fact, hemp is causing such a craze, it even landed the #3 spot on Twitter's list of growing health and beauty trends for 2017, behind activated charcoal and avocado. Plus, a host of wellness and skincare companies have begun incorporating it into their products and if there's one thing we love here at Huda Beauty (aside from all things glam in the cosmetic and hair department), it's a glowing skin, obvs.
More reasons why hemp is so awesome:
1. According to Jackson: "Hemp seeds are incredibly nutritious and rich in healthy fats, protein, and various minerals. They're especially great to consume post-workout, because they contain all 20 amino acids, along with all 9 essential amino acids that our bodies cannot produce on their own." So, feel free to add a crunchy sprinkling to your salads or even toss a handful in juices, yogurt, and smoothies. Jackson also likes using hemp milk in coffee because of its nutty flavor and nutritional benefits.
2. Hemp seed oil, which is made from cold-pressed hemp seeds, is super hydrating for your skin and hair thanks to its omega acids and can also slow down early signs of aging. Clearly, we're listening.
3. Hemp oil (from hemp leaves) can also improve acne and other skin irritation and inflammation due to its soothing properties.
4. "Hempseeds contain gamma-linolenic acid (GLA) – an omega 6 fatty acid – which helps your hair grow faster and look healthier," adds Jackson.
5. The oil also improves overall nail and cuticle strength, so feel free to slather it on when you're couch potato'ing during a Netflix marathon.
You can buy Hemp Seed oil for less than $10 on Amazon, which you can use for a ton of super easy DIYs. Add a drop of oil to your fav hand cream, body lotions, face cream or your conditioner. Always look for, organic and cold-pressed versions in a dark bottle (it's sensitive to heat), and buy it in small quantities (around 30ml) so that the oil stays fresh.
Hemp products we can't get enough of:
Kosmatology Rose Geranium Face Moisturizing Oil, $29
This facial oil is the bomb.com thanks to lightweight organic hemp seed oil, jojoba oil, and a ton of other amazing non-comedogenic oils, which clear up redness, flare-ups, and breakouts.
Shop the Kosmatology moisturizer here.
The Body Shop Hemp Manicure Set, $26
Treat parched hands with TBS's super hemp cream that protects and treats nails and cuticles — in addition to your mitts. It also comes in a cute case with a mini nail file, buffer and clipper. Travel essentials? Check.
Shop The Body Shop set here.
OUAI Haircare Anti-Frizz Sheets, $18
Jen Atkin is a hair goddess sent to the stars, so what better to stash in your bag for a frizz-free mane on-the-go than her new set of sheets made from hemp paper, coconut oil, and shea butter. Not only will they tame annoying AF flyaways, but provide mega shine after a few swipes as well.
Shop the OUAI sheets here.
Après Replenishing Plant Protein Blends, $34.50 (Six-Pack)
Anything but your average protein shake, these plant-based protein drinks are the ideal post-workout snack because they pack 13 grams per bottle (along with virgin coconut oil and coconut water), giving you all the sustainable energy and electrolyte hydration you need to get through a crazy day.
Shop Après' flavors here.
Will you be trying hemp seed oil? Let us know in the comments below.