Why Using The Wrong Primer Is Messing With Your Makeup Game
Primers are our secret weapon, they keep your look locked in and perfect your skin in seconds. If you don't already own a primer, how have you been managing? Makeup artists and beauty lovers have been using them for years, hence the flawless skin on the catwalks and the reason for poreless skin on the red carpet (#GOALS)! They're one of the most important products in our makeup kits – the right one will make your makeup last all day and create an airbrushed look. Alternatively, the wrong primer can result in completely the opposite – sliding makeup, visible pores, and short-term results. We're here to help you decode what a bomb primer looks like, and which one will give you the best results for your skin type.
Why you need a primer
If you're wearing foundation, primer should be your first step! It'll prep your skin for product application and help your makeup stay boujee all day long. Many primers also contain beauty-boosting ingredients, essential oils, and vitamins that'll give your skin a serious boost and a hit of hydration. Primers aren't just for your face either, there are different areas primers can target. Here's the 411 on the different types of primers:
Face primer: A face primer can help your makeup last longer, diminish the appearance of pores, balance redness, hydrate your skin, and even protect you from free radicals. You can also find the best primer to suit your skin type, so whether you're oily, dry, or need color correction, you can find one to suit your specific needs.
Eyeshadow primer: If your eyeshadow always settles in your crease, then you need a primer to keep the powder in place. Eyeshadow primers can also intensify eyeshadow pigment, so you can build up layers for a more dramatic look.
Lip primer: By quickly adding a lip primer, you can prevent the 'cracked lips look' as it'll create a more even base. It'll also add a little moisture, giving you a fuller pout while guaranteeing that the product will stay on your lips, not on your coffee cup.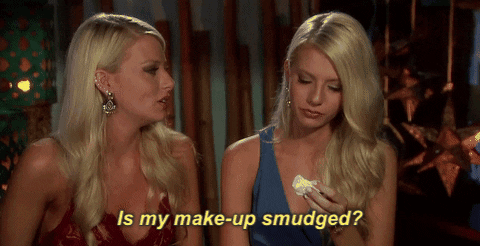 Before you buy a face primer it's really important to test it with your foundation first, to ensure they blend well together. It's really easy: If the formulas are the same (both silicone-based or both water-based) they'll blend more easily. For example, if you have oily skin and are using a silicone-based primer, your foundation should also contain a form of silicone, like Dimethicone. But this doesn't always mean that two different formulas are going to clash every time, as it's more to do with how the pigments are suspended in the formula and the balance of ingredients, so if you had a cream primer and an oil-based foundation they could blend beautifully. The key thing to consider is whether the formula of both products will suit your skin type and then you should test them together to see how well they mix. 
Picking the right face primer for your skin type:
Oily/ Acne-Prone Skin
The formula to look for: Lightweight, silicone.
Key Ingredients: Non–comedogenic, salicylic acid, BHA's.
The key thing to look for is a water or silicone based primer. Silicone-based primers have a slightly thicker consistency which will help to smooth out any acne scars or large pores. It'll also help fight breakouts by creating a protective barrier between environmental stressors and your skin. Look out for salicylic acid, as this will help absorb any excess oil or sebum, minimizing shine throughout the day! Our favorite is Benefit's POREfessional Primer $31.
Sensitive/ Dry Skin 
The formula to look for: Cream or oil.
Key Ingredients: Hyaluronic acid, jojoba oil, rosehip oil, almond oil, vitamin C (fragrance-free).
A primer is essential for sensitive or dry skin, as it'll add some much-needed moisture and allow your foundation to blend, rather than being absorbed. Look for primers with essential oils, like almond oil or jojoba as they're really nourishing but are also gentle on your skin. A radiance primer with a pearl finish is ideal for your skin type, as it'll leave your skin looking dewy and fresh. Our The Complexion Perfection – Pre-makeup Base Primer, $35, gives a really luxurious finish and is super nourishing and hydrating.
Normal/ Combination Skin
The formula to look for: Lotion.
Key Ingredients: vitamin C, vitamin E.
You can use almost all primers – lucky you – but try a primer filled with antioxidants and vitamins to help maintain your skin's natural balance and glow. We love Farsali unicorn essence, $54, it's a blogger fav for a reason! It smooths and hydrates, and because it's a water-based formula, it won't leave your skin feeling greasy, so it's ideal if you're still prone to a little shine on your T-zone.
Mature Skin
Formula to look for: Cream base.
Key Ingredients: Hyaluronic acid, Vitamin E, AHA's, retinol.
A good primer can honestly make you look five years younger instantly, hiding the appearance of fine lines and wrinkles by filling them in to provide a more even base. Look for a primer that's full of vitamins and hydrating ingredients like hyaluronic acid, as this will hydrate your skin and improve the elasticity of the skin, giving it a firmer appearance. Try Olay's Anti-Wrinkle Firm and Lift 2-in-1 Primer, $11, it's a lightweight moisturizer as well as a primer! 
How to apply primer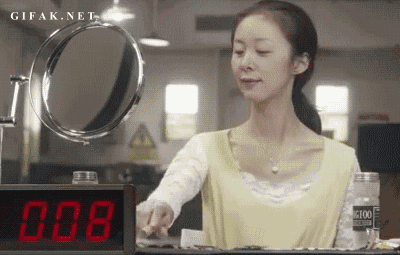 Once you've completed your skincare regime, apply a pea-sized amount of primer onto your face using your fingers. The heat of your hands will help the product absorb into your skin, whereas using a brush or sponge means it will only sit on the surface. Then let the primer sit for 30 seconds before you apply your makeup.
To lock in your look apply a setting spray or translucent powder to finish.
We swear as soon as you add this product to your makeup regime you'll begin to wonder how you ever lived without it. For our other skin guides, check out our post on cleansing oils, moisturizer and toners to keep your skin slaying.