DAILY DOSE | PERFECT SKIN
By Huda Heidi Kattan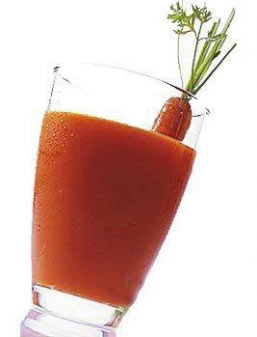 I found this tip extremely interesting when I read it and now I've been doing it as often as possible (actually I also use the milk spray that Cindy Crawford swears by and I love that one for super soft skin), but using Carrot Juice on your skin can do wonders! Carrot Juice is packed with vitamins and minerals and is great to drink, but it's surprising how much Carrot Juice can improve your skin! Spraying it on your face or applying with a cotton, can help keep skin hydrated, but will also seriously even out skin tone! Pretty awesome for one of my favorite drinks!
image credits likethewomanflowers