3 Products That Will Cover Your Pigmentation Instantly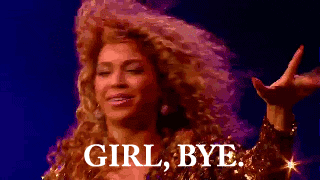 If you're prone to hyperpigmentation, you've probably tried a ton of products to hide it and found that most only give disappointing results. Though hyperpigmentation is completely harmless, those dark patches – caused by excess melanin that forms deposits of brown pigment in the skin – can be a bitch to cover up. Fortunately, we've got all the tips for how you can keep your pigmentation under control, hide it, and gradually reduce it.
Our top pigmentation-covering products:
1: Make Up For Ever Full Cover Concealer, $34
This intensely pigmented cream formula is designed specifically for covering scars, tattoos, hyperpigmentation, and marks. A little goes a VERY long way, so even if you use this every day, it will probably last you six months. Just dab the formula onto the area you want to conceal with your fingertip, and it will set to a completely matte-finish that lasts all day. Shop it here.
2: Huda Beauty #FauxFilter Foundation, $40
For effortless coverage, our #FauxFilter foundation creates a flawless filter-like finish that will evenly and easily cover pigmentation. The formula is packed with ultra-refined pigments so that when it's stippled onto the skin, it immediately camouflages dark areas. For extra coverage, the formula can be easily layered and then set with a powder for seamless all-day coverage. Shop it here.
3: Kevyn Aucoin The Sensual Skin Enhancer Concealer and Foundation, $48
Created by one of the most talented makeup artists of all time, you know anything from the Kevyn Aucoin brand is going to be amazing. This extra rich, creamy formula binds color-correcting shades and intense pigments with honey, Jojoba oil, and minerals for a formula that melts into your skin while providing foolproof coverage. Take a rice-sized amount on a concealer brush and gently press into the skin, blending the edges. Set with a dusting of powder. Shop it here.
When blending a concealer, either use a small concealer brush and pack it on or use the pointed end of a DRY beauty blender, which will keep the coverage full.
Our top tip:
Use an orange or red-toned color corrector on areas of pigmentation before applying foundation or concealer – allowing it to set first. The orange tone balances out the brown color of the pigmentation. If you have fair-to-medium skin, use a peachy shade, for medium, tan, and deep skin tones, orange works amazingly for creating the best base, and for richer skin tones, red works best to cover pigmentation. You can use liquid lipsticks on areas around your mouth, cheeks, and forehead, just be careful using them around your sensitive eye area; try shades Mamacita or Heartbreaker.
Our FAV DIYs for brightening pigmentation and dark spots:
Raw Potato: Potato contains an enzyme called catecholase, which helps to brighten skin. Cut a potato into thick slices, then add a drop of water (or lemon juice) to the surface and rub it onto the area of pigmentation for around five or ten minutes. Do this morning and evening, and you should start to see results after a month.
Apple Cider Vinegar: ACV is one of our all-time fav natural ingredients (see why it's so awesome here), and it has natural AHAs that penetrate deep into the skin and can help brighten skin tone. Dampen a cotton pad with water and add ACV, and wipe it over the affected area every morning and night.
Red light therapy and retinol are also amazing for improving the appearance of pigmentation, and you will see much swifter results, get all the details about retinol here. This Alpha Arbutin 2% + HA formula ($13) from The Ordinary is specifically designed to target pigmentation. Finally, make sure you always wear an SPF, as this will prevent your hyperpigmentation from darkening further.