We Found The Best Beauty Tea For Your Skin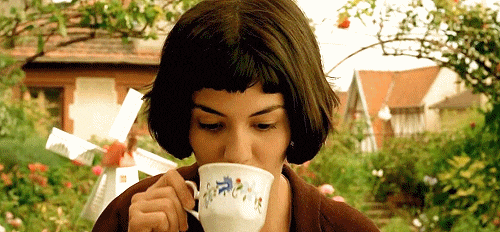 Since we discovered the amazing benefits of PU-erh tea, we thought we'd check out other herbs used in Chinese medicine to find more beauty-boosting gemstones. This is when we discovered Gotu Kola Tea, ($6) and now we're obsessed! In traditional herbal medicine, it's prescribed to treat literally, everything: from aging to acne, to hair loss, to a loss of libido! Gotu Kola, in Chinese even translates as, 'fountain of youth', so we had to try it! Although, as it's such a potent herb, it may already be in your beauty cupboard as it's featured in lots of branded anti-aging and healing creams. However, if you drink it as a tea or as tincture (like this Neal's Yard potion, $8.50) you'll maximize the benefits – beauty starts from within, after all.
For your hair: Gotu Kola will put some major life back into your mane by boosting blood circulation and relaxing your blood vessels, which will allow more oxygenated blood to be delivered to your scalp. This will significantly improve the overall health of your scalp and hair follicles, making it the perfect remedy for hair loss as it'll promote growth while adding a super glossy shine.
For your skin: If you apply the tea topically, using a cotton pad, it'll tone and tighten your skin, which is why it's in most anti-aging and skin firming creams. It also boosts the production of collagen as it promotes healthy blood flow, which will reduce the appearance of fine lines and wrinkles. It enhances vitamin E too, which is responsible for giving your skin that JLo glow we all lust after!
For healing: It's been used for centuries to heal wounds, burns, psoriasis, and acne. It's such a powerful healer as it has both antiseptic and inflammatory properties which help reduce any redness or swelling. It also promotes the production of fibroblasts that boost collagen and skin cell renewal, therefore getting rid of any scars.
For wellness: Gotu Kola is a caffeine-free relaxant that's used to relieve stress, anxiety and mood swings. Studies have shown that it protects the brain from toxins that induce mental cloudiness, migraines, and moods.
Our Favorite Gotu Kola Tea Recipe: Gotu Kola is part of the parsley family so the taste is very subtle. To add a little sweetness we like to mix our Gotu Kola with honey and chamomile, which will enhance the anti-inflammatory properties and make it extra soothing. Simply combine 2 teaspoons of dried Gotu Kola leaves with 1 teaspoon of dried chamomile and 1 teaspoon of honey in a cup of boiling water. Leave it to brew for 5 minutes and then pour the water through a strainer into another cup. Sit back and enjoy.
Let us know in the comments below if you like to drink herbal teas!