Kylie Vs Zoeva Brushes: Who Won?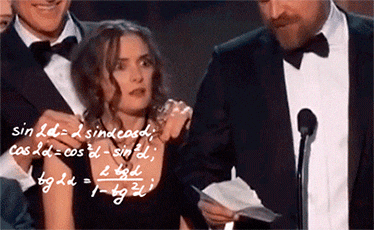 When Kylie Jenner announced she was releasing a $360 brush set back in December, the internet and Twitter, went off. Actually, ever since Kylie Cosmetics launched in 2015, every product she releases has caused a stir, so of course, we had to try the brushes. I also recently bought a new brush collection from Zoeva – I love the Zoeva brushes, I've been using them for years, they're amazing quality, and so reasonably priced. So, I wanted to see how Zoeva's 30-piece brush set, which costs $280 compared with Kylie's $360 15-piece brush set. Both sets look similar, but Kylie's are real hair, while Zoeva's are synthetic. We put the brushes to the ultimate test, here's the verdict:
Kylie Cosmetics Brush Set
What you get: A 16-piece set of real hair brushes and a silver brush roll to store the brushes in, for $360. The collection includes ten face brushes and six eye brushes.
My Fav brushes:
#8 Small Fluffy Brush: I really like this for highlighter.
#10 Large Shader Brush: This is ahhhhmazing for the crease.
#14 Concealer Brush: This applies cream concealers really nicely for targeted coverage of pimples and marks.
#6 Rounded Blush Brush: This buffs in bronzer really well.
What I liked: I like that Kylie created different brushes, and I thought she did a good job of trying to make the collection unique. I also liked the brush design and color; it was nice that the brush names were clear to read, although I do think the brush roll that it came in doesn't mimic the price point. They were also incredibly soft and picked up product very well, which is definitely a bonus that you get with real hair brushes, as the Zoeva brushes needed more swirling to pick up product.
What I didn't like: When we received the brushes in the office, something everyone noticed was the smell, they smelled very strong, and it was quite off-putting to use them. That said, after I washed them (which was very tricky to get all the pigment out), the smell mostly went away. Obviously, the price point is a big issue,  especially when I imagine a lot of her audience are quite young, and this price point will exclude a lot of them from purchasing the full set. They are available to buy separately as well.
Price: $360
Available: KylieCosmetics.com
Zoeva Makeup Artist Zoe Bag, Phenomenon Edition
What you get: A 30-piece set of synthetic/natural hair brushes including a pearlescent makeup bag with three compartments to fit all your brushes and makeup, for $280. The collection has 16 face brushes, 12 eye brushes, a precision lip brush, and an angled brow brush.
My Fav brushes:
114 Luxe Face Focus: This brush is the bomb for highlighter.
142 Concealer Buffer: Blends concealer seamlessly.
134 Luxe Powder Fusion: Perfect for precise highlighting and blending shadows.
104 Buffer: Love this for bronzing.
What I liked: First off, these brushes are really reasonably priced. Zoeva is known for their brushes; they're all handmade, and they're some of my favs. This collection offers double the number of brushes for nearly 2/3s of the price of Kylie's brush collection. The iridescent brush handles are also really striking, although I wish the brush names were more obvious as it's hard to find the names – particularly frustrating if you're trying to film a tutorial! Zoeva brushes are also a dream for blending; the tailored shapes of the Zoeva brushes give the best blend. The pearlescent makeup bag is good quality, and it's really pretty and handy for traveling.
What I didn't like: I have always found Zoeva to excel in the quality of her brushes, and I love everything about this collection, from the variety of the brushes to the packaging. The only disappointment was that the angled Wing Liner brush broke while I was trying the brushes – I just picked it up, and the head came off the wood body.
Price: $280
Available: ZoevaCosmetics.com
The comparison:
Packaging/ design winner: Zoeva
Powder pick-up winner: Kylie
Blending winner: Zoeva
Collection diversity winner: Zoeva
The verdict: If Kylie's collection was more reasonably priced I would be more impressed, especially considering there are renowned brush-making brands – like Zoeva – who charge a lot less. I will be using a couple of Kylie's brushes again – especially the number 10 Shader Brush – and as a beauty lover I would buy them, but as a consumer, I don't feel the price is justified. Today synthetic hair is so good (check out the Real Technique's Powder Bleu Collection), that I'm not bothered about a brush being natural hair, so I feel quality brushes shouldn't need to cost so much. In my opinion, the Zoeva collection is far superior.