Which Of These Celeb Makeup Lines Are You Fantasizing About?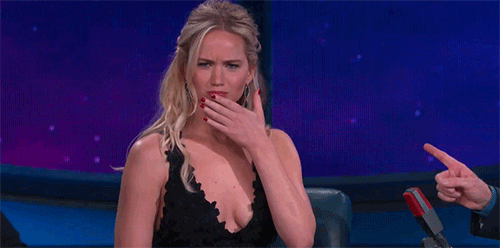 Right now it feels like every other week a new celebrity is making their mark in the beauty industry and dropping a makeup line. In the last couple of months alone, Lady Gaga has trademarked a ton of products, so did Gwen Stefani, and Serena Williams has also filed to trademark Aneres (her name spelled backwards) in a ton of beauty categories – don't even get us started on how stoked we are for Victoria Beckham's new line. This got us thinking, which celebrity beauty lines would we camp outside Sephora for, and what products would we expect them to come through with. Here're the collections were fantasizing about, and vote below which one you're most psyched for.
Beyoncé
Since Beyoncé basically trademarked the word flawless, we'd expect a lot from her beauty line… then again, when it comes to Beyoncé, does she ever do anything in half measures? Definitely not. She might even partner with her fav makeup artist Sir John like Kim K did with Mario. We'd love to get our hands on a really bold, fierce eyeshadow palette, so we could recreate her infamous Met Gala green eye. But honestly, the ultimate dream come true is a line of hair products because on every occasion, Beyoncé's hair is so dope. Just imagine soaking your hair in one of Beyoncé's hairsprays or scrunching your curls with a Beyoncé foam. You would literally SLAY ALL DAY.
Ariana Grande
If there are two products that Ariana Grande's makeup line wouldn't be complete without, it would be a liquid eyeliner and some lashes. She's basically the Twiggy of our generation when it comes to killing that doll-eyed look. If she ventured into hair, she'd have to do the perfect super long clip-in ponytail!
Cardi B
If we're being totally honest, we wouldn't know what to expect when it comes to Cardi's makeup line. All we know is it would be boujee AF. Based on her previous makeup choices, we would definitely expect some major lashes and a gloss. If she released an eyeshadow palette, we'd love to see some intense darker shades as well as some bright whites – Cardi always has a poppin' inner corner to open up her eyes. We also wouldn't be surprised if she released a super blingy collection of stick-on nails – no one does nails like Cardi!
Lupita Nyong'o 
If there's one beauty look Lupita repeatedly rocks, it's a berry lip. Whether it's on the red carpet at Cannes or the rainforests of Wakanda, she slays those purple tones. She's also not afraid to add a pop of color, case and point, how fierce she looks in that electric blue liner above. We'd also love to see a super-inclusive foundation that would give us the same dewy, flawless skin she's known for –just thinking about it is getting us excited. Please Lupita, listen and take note!
Selena Gomez
We're always crushing on Selena Gomez's makeup game, whether it's a soft romantic look or a statement eye. So, we basically want her to give us a Morphe-style palette that has all the colors we could dream of, from soft coral pinks to rich browns and bright shadows. Of course, there would have to be some bold lip shades in there too – we're thinking a vibrant red and a deep berry.
Who's makeup line would you be most excited for?