Why Drinkable Beauty Potions Are The Shortcut To Better Skin And Hair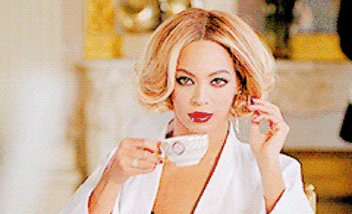 We all do a myriad of things in the name of beauty – facials, waxing, plucking, layers of product applications – that all promise smoother, tighter, more glowing skin. But, what if we could skip all that and just chug a drink that claims to offer the same benefits? Okay, it's not exactly that easy, but the rise of drinkable beauty concentrates (and the foray of brands jumping on the bandwagon with their own versions) is making us wonder what's up with the trend. So we turned to mega derm and author of Skin Rules: Trade Secrets from a Top New York Dermatologist, Dr. Debra Jaliman, to weigh in on the subject.
"These products are called 'nutricosmetics' and they come in different forms (cereal bars, pills, powders, syrups to stir into drinks, powders to sprinkle on food, and ready-made drinks), but the main ingredients are usually collagen and hyaluronic acid, which is what our skin is made of," she says. By consuming products with these ingredients in, they're able to enter your bloodstream much more quickly, rather than a cream that is only able to be absorbed into the surface layer of the skin. Think of it like a faster facial with longer results.
While something doesn't seem right about eating a cereal bar to look younger, drinking a supplemental beverage can't hurt, right? And who doesn't want more collagen and hyaluronic acid? We do! According to Jaliman, as we age we break down more than we make in both of those departments, so a little help there wouldn't be the worst.
Plus there are so many options on the market (at every price), it's easier than ever to get onboard. Check out our fav beauty potions and cult favorites. Cheers!
Best Value: Fountain Molecule Supplements, $26-75
Selecting which type of Fountain Molecule you want feels a little like being at Sephora – there are 11 amazing formulas. Not only do they have this cool apothecary vibe to them, but they do just about everything you need or want them to. The Glow Molecule uses a high concentration of reactive Glutathione to bring life back to your face, The Hair Molecule has a liquid complex of Silicon, Biotin and Hyaluronic Acid for super shine, and The Beauty Molecule promotes health, youth, and longevity. All you need it two tablespoons a day, either taken directly or in your choice of drink. Cheers to that!
Shop them here.
Most Travel-Friendly: Sakara Beauty Water Concentrates, $39
Glowing on-the-go doesn't get any more effortless than this: Add five droppers of Sakara's signature beauty water (that's made up of 72 trace minerals and electrolytes) to 8 oz. of H2O and sip daily until your crew asks you why your skin looks so good lately. Seriously though, it's packed with all the important minerals like zinc for your immune system, selenium for thyroid function, and iron for increased brain power, not to mention it'll plump and hydrate your skin for the ultimate glow.
Shop it here.
Best Tasting: Vital Proteins Collagen Beauty Water, $49
Worried about funky tasting (or smelling) powders and drinks? No need to be, since they've come a looooong way. Vital Proteins Beauty Water comes in four flavors (strawberry lemon, lavender lemon, melon mint, and cucumber aloe) and resembles a familiar friend — spa water — and the best part? It enhances skin hydration, boosts joint health, and strengthens brittle hair and nails thanks to a blend of collagen peptides, hyaluronic acid, and probiotics.
Shop them here.
All Natural: Dirty Lemon Collagen and Rose Beauty Elixirs, $65 Per 6-Bottle Case
Dirty Lemon is even more proof to never judge a beverage by its name. The company, that started with just one lemony activated charcoal drink that was meant to aid with digestion, has since expanded to collagen and rose drinks. These newbies are perfect for beauty-loving babes that would rather drink their results than apply a 10-step Korean skincare regime. These elixirs fight aging and protect against free radicals with Rose, and ward off wrinkles and increase elasticity thanks to collagen, so it's basically beauty in a bottle. Drink one bottle a day!
Shop them here.
Most Convenient: Skinade 30 Day Vacation Edition, $150
If your visage is looking a little dull, Skinade can plump it back up while evening tone and restoring radiance. Just empty the lactose, gluten, and dairy-free sachets into a half glass of cold water, or grab one of their pre-made bottles and be on your thirst-quenched way. They're packed with marine collagen, niacinamide, and some of our fav anti-aging ingredients and vitamins.
Shop it here.
Have you tried any drinkable beauty potions? Let us know in the comments below.