5 Eye Cream Dupes For Bright Eyes On A Budget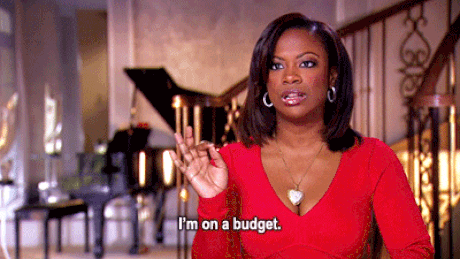 The beauty issue we're constantly torn between is luxury skincare vs. their drugstore dupe. Because as much as we love to treat ourselves, sometimes our bank account just won't allow it. With this in mind, it's important to know which products you can afford to buy from the drugstore, and which you need to splash out on. Thank the beauty gods, eye creams are one of those products you can cut your budget on without sacrificing results. Even though there are some amazing luxury eye creams out there, there are also some bomb dupes that can seriously come thru for you.
To know whether to spend or save on an eye cream you need to know their basic purpose. The skin around our eye is the most delicate on the body and yet it never catches a break – we blink over 10,000 times a day – so it needs to be constantly hydrated and nourished. A good eye cream will moisturize and replenish the undereye, keeping your skin soft and supple, and in some cases it can even strengthen the skin here. Eye creams with caffeine can reduce morning puffiness, vitamin C rich formulas will brighten, while those with retinol boost skin renewal and reduce the appearance of fine lines. As soon as you hit your twenties you should incorporate an eye cream into your regime, and at this point, a drugstore dupe would be more than sufficient. By using one twice daily, it could even prevent you from needing to splurge later on down the line.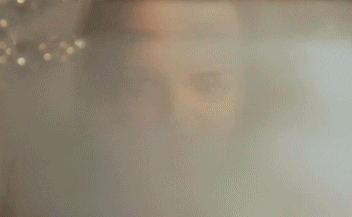 What to Look For In An Eye Cream
The key thing to look for – in all eye creams – are rejuvenating ingredients that are full of antioxidants like vitamin C, A, and E, green tea, and caffeine, which help fight free radicals that cause premature aging. Peptides are another great (although more expensive) ingredient to look for as they stimulate collagen production, reducing the appearance of fine lines and wrinkles. Luxury eye creams generally pack more active ingredients, but often the base ingredients are very similar. Here are our five favorite drugstore dupes and their designer counterparts to help you decide whether you want to save or splurge:
1. The Eye Roller Dupe:
Garnier Clearly Brighter Anti-puff Eye Roller ($12.99) vs. Elizabeth Arden Prevage Anti-Aging Serum ($100)

These roll-on eye creams will gently massage your undereye, stimulating blood flow and lymphatic drainage, reducing any inflammation. They both deposit a cooling, gel-like formula that'll awaken and brighten your undereye, but the Elizabeth Arden eye roller also contains Thiotane and Syn-Coll, which will boost the production of collagen and help fight premature aging. We like to keep them in our fridge overnight for a refreshing lift in the morning – it'll save even the sleepiest eyes.
2. The Nourishing Dupe:
e.l.f Illuminating Eye Cream ($10) vs. Kiehl's Creamy Eye Treatment ($48)

Both of these eye creams have a very rich formula made from shea butter making them ideal for dry skin. They both also contain essential oils that are full of antioxidants to replenish and brighten your undereye. You do get more product in the Kiehl's eye cream and a higher percentage of shea butter, plus it contains avocado oil, which is one the most nourishing natural ingredients out there. However, if you suffer from inflammation, the e.l.f cream could be better suited to you as it contains cucumber extract.
3. The Hydrating Dupe:
Neutrogena Hydro Boost Eye Gel-Cream ($19.99) vs. Dermalogica Stress Positive Eye Lift ($68)

These hydrating gel creams contain hyaluronic acid and are super lightweight, making them perfect for oily or acne-prone skin (remember it's possible to have dehydrated, oily skin). The Neutrogena dupe is also non-comedogenic, which means it won't block your pores. However, the hyaluronic acid in the Dermalogica cream is infused with probiotics, which will help keep the skin plump. It also contains sea water and artic algae that'll hydrate and restore even the thirstiest eyes.
4. The Ultimate Designer Dupe:
Mario Badescu Seaweed Night Cream ($22) vs. La Mer The Eye Concentrate ($205)

The main ingredient in these rejuvenating creams is seaweed (an amazing anti-inflammatory), and hyaluronic acid. The La Mer cream also features hematite, an iron-rich mineral that will even out existing undereye circles and repair any damaged skin. So, if your under-eyes are already in good shape stick with the dupe to maintain supple skin, but if you're down to splurge $205 on eye cream, go ahead with the healing La Mer cream.
5. The Anti-Aging Dupe:
Roc Retinol Correxion Sensitive Eye Cream ($22.99) vs. Dr. Dennis Gross Ferulic + Retinol Eye Cream ($95)

The key ingredient in both of these creams is retinol, which stimulates new cell growth, reducing the appearance of fine lines around the eyes. The advantage of the Dr. Dennis Gross cream is its other named ingredient; ferulic, which enhances the retinol and the properties of other vitamins and antioxidants in the formula. The dupe has been clinically proven to reduce the appearance of fine lines and wrinkles, and the mild strength retinol also means it's less likely to irritate your delicate under-eye area. Whether you spend or splurge, you'll still be getting the amazing results of retinol.
The RIGHT Way To Apply Your Eye Cream
Whatever eye cream you decide on, you need to know where and how to apply your eye cream correctly. Firstly, you only need a pomegranate seed-sized amount for both eyes, and remember, the skin under your eyes is super delicate, so it's important not to tug or pull at the skin. Dab the eye cream in four dots under your eyes, just above your cheekbone – eye creams don't go directly under the eyes, instead target below where wrinkles form. Using your ring finger (your fourth finger) gently pat the product into your skin, moving from the outside corner of your eye in towards the nose. This means any friction will be pushing the skin up instead of dragging it down. You don't need to go right up to the eye line as the product will automatically gravitate towards the lashline within an hour or two due to the warmth of your body temperature. Apply eye cream before moisturizer and after serums and essences, so it can be absorbed into the skin most effectively.
Let us know whether you prefer to splurge or save on beauty products in the comments below.