A Nutritionist Tells Us What To Eat & Avoid During Ramadan
Fasting from sunrise until sunset is one of the most important and fulfilling rituals of Ramadan. However, since you're not eating or drinking during the day, it's essential to take care of your diet and eat the right food when you can. While it's tempting to indulge during Iftar (the meal after sunset), if you can also find foods that'll keep your body hydrated, nourished, and fuller for longer, then even better!
So, we decided to consult an expert for their top tips: Natasha Rudatsenko, Nutritherapist and Founder of The Health Nag. She filled us in on everything, from her recommended foods to eat during Iftar and Suhoor, and what foods to try and avoid.
What Foods To Eat During Ramadan  
While traditionally breaking fast is done with a date and water, Natasha suggests some other alternatives you could also try after your date, which are beneficial for your digestion. Here are her top recommendations:
Eat Beetroot in All Forms
According to Natasha, "Beetroot helps your bile keep moving and supports your digestive health. During Ramadan, detoxification is highly activated naturally during the day, and therefore beetroot will also support your liver as it cleanses a lot of your toxicity, it will protect and regenerate your liver." She also adds that "Beetroot will help prevent constipation from lack of hydration during the holy month also."
With that said, make sure you only eat beetroot for Iftar and not Suhoor as it can prevent you from falling asleep. Sleep expert Julie Mallon adds, "Nightshade vegetables including eggplant, tomatoes, and beetroot, contain the amino acid, tyramine. This will stimulate the brain and make it harder for you to fall asleep."
Have A Green Juice
Natasha suggests you could sip on a nutritious green juice after breaking your fast. She explains that "You have a very limited time to replenish all the nutrients needed, as well as hydrate your cells, therefore a green juice containing different leafy green veggies, which are packed with essential minerals and vitamins would be better for your health." She also adds that dried fruits like dates have a high sugar content and a high pathogenic flora, so may not be the most beneficial for digestion if too many are consumed.
Posts You'll Love:
Add Supplements Into Your Daily Routine
Another great addition to your diet during Ramadan is supplements. Natasha suggests, "Taking enzymes and HCL because eating in the evening and all at once may be hard on your body. You need help digesting and breaking down your food with enzymes and sufficient stomach acid to ensure smooth digestion with no inflammation from overeating."
Natasha explains, "Your digestion slows down naturally in the evening." She insists this it's important to remember, "Ramadan or not, your body system works as per your timezone so digesting after 9-10 pm is not going to happen smoothly nor easily."
We've also been loving the Humantra Hydration Hack sachets, which is a plant-based, sugar-free powder that combines six essential electrolytes and 100% natural ingredients to amp up your hydration levels, improve your gut health, and optimize your immune function. They're also super tasty! Grab the Discovery Pack, $50, which includes 40 sachets and two different flavors; Himalayan Lime and Berry Pomegranate, to find your fave flavor, and then get sippin'!
Each Protein-Rich Foods During Suhoor
During Suhoor, Natasha recommends eating foods that are rich in protein and fibers like eggs, nuts, seeds, and lean meats as these will keep you satisfied for longer. She also recommends avoiding pastries, cereal, and white bread as these won't keep you full for very long.
Here's what Natasha recommends during Ramadan:
DO prioritize drinking 2-3 liters of water a day. Natasha insists it keeps our cells happy. Try and resist the temptation to sip caffeinated drinks during the evening as these will dehydrate you further.
DO try to sleep  7-8 hours every night.
DO focus more on liquid, steamed, easy-to-digest foods as your digestive capacity naturally slows down during fasting and in the evening.
What Foods To Avoid + What Not To Do!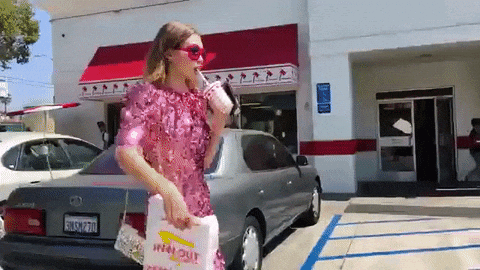 While feasting on your fave foods and traditional foods during Ramadan is fine in moderation, try to steer clear of too many unhealthy foods that'll send your sugar levels into overdrive, or fatty foods that'll leave you feeling bloated. Here's what Natasha suggests you should avoid:
DON'T eat high sugar foods, which will cause a peak and crash in blood sugars.
DON'T eat stodgy and deep-fried foods, which are hard to digest and will make you feel bloated.
DON'T eat foods that don't have much nutritional value, e.g. white rice, bread, simple starches – every food you eat should nourish you, especially during Ramadan.
DON'T SKIP SUHOOR! While suhoor may disrupt your sleep, at the very least you should wake up to drink some water to keep you hydrated throughout the day.
Finally, we all know that Ramadan is a special time to spend with your loved ones and this often involves enjoying amazing traditional dishes that might not necessarily fit with this list of dos and don'ts. That's okay! This list is just a guide for anyone who would like to try it, and you certainly shouldn't feel that you need to change your traditions to fit with it. Are there any ideas here that you guys are going to try out? Let us know in the comments below.
For more healthy food inspo, check out 15 foods that'll make your skin glow.