The $4 Black Soap That Will Make Your Skin Happy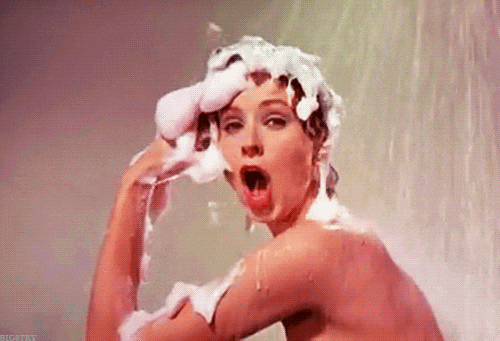 If we're being totally honest, there's nothing sexy about soap. It's a product that most of us associate with our grandmas and that weird chalky feeling you get straight after you use it. But we recently discovered something that's an entirely different experience, black soap. This all-natural bar of goodness from West Africa will cleanse, hydrate, and replenish your skin. What makes it so nourishing is the number of essential oils packed into it, as well as its main ingredient: dried plantain skins, which are kinda like bananas. The plantains are actually roasted in a clay oven, together with the cocoa, to produce an ash (giving the soap its color) which is then mixed with the oils. When we realized that it was basically a soap version of our favorite acne DIY, we had to try it out, plus it costs less than $4! Here's why you need to get your hands on it…
The ingredients: The amount of skin-saving ingredients in this bar of soap is insane; it contains coconut oil, palm kernel oil, and palm oil. It also contains the highest concentration of shea butter in any natural soap. Plus, it's made with cocoa, ash, and of course, plantain peels, which have the same healing qualities as banana skins.
For your skin: As black soap is full of fatty acids it'll smooth your skin while repairing any damaged tissue. It'll give you a radiant glow too, thanks to its super high vitamin A and K content. It also contains two forms of vitamin E, which will fight free radicals and UV damage that cause premature aging. This will not only improve the elasticity of your skin making it appear more supple, it'll boost collagen production as well. The soap will also act as a gentle exfoliator, as the plantain peels have a slightly coarse consistency that gently buffs your skin leaving it feeling seriously soft.
For skin conditions: In West Africa, black soap is prescribed to treat skin issues such as psoriasis, rosacea or any other rashes because it's so hydrating and cleansing for dry skin. The palm oil within the soap acts as a powerful anti-inflammatory so it'll soothe any flare-ups and irritation. When applied as a lather to your face, black soap is an amazing cleanser for acne-prone skin, as it contains anti-bacterial lauric acid. Plus, plantain is a rich source of potassium, so it'll boost skin renewal, helping to improve the appearance of stubborn acne scars. It'll also even out your skin tone, while the cocoa pods will reduce any redness and inflammation.
For hygiene: This soap will make you feel so clean as it gently buffs away dead skin while removing dirt, impurities or bacteria from your skin. It doesn't smell strong but it'll leave a slight hint of coconut on your body – who doesn't like that?
Black soap is very potent and rich, so you should never use it directly on your face or on any skin conditions. Instead, lather the soap in your hands and then apply it to your face or body and wash it off with warm water.
Let us know if you would be tempted to try out black soap in the comments below.