How To Pick Your Signature Scent – And The Best Perfume Dupes!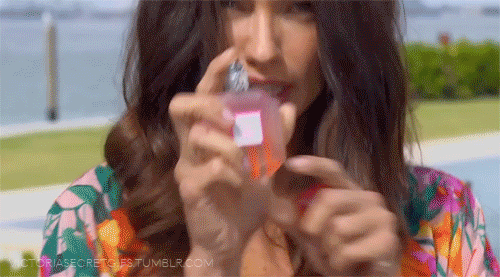 Any beauty junkie knows just how much time, effort and money can go into finding your signature scent. It might seem extra to some, but to us, a signature scent isn't just a fragrance; it's an expression of your mood and a reflection of your personality. We all have that one friend who's been wearing the same fragrance for years, and whenever we smell it, it reminds us of them. Coco Chanel even said, 'A woman who doesn't wear perfume has no future.' Okay, so that's a little dramatic, but we definitely believe that the right fragrance can alter your mood and give you a confidence kick. The thing is, with thousands of perfumes on the shelves, choosing the perfect perfume can be a little overwhelming. So, next time you're looking for a new scent, here's our ultimate cheat guide to finding 'the one.'
Know the difference between Eau de Parfum and Eau de Toilette
Yes, there's a difference. An Eau de parfum has a higher concentration of perfume (15-20%), which means the scent is more intense and tends to last longer – around six to eight hours. An eau de toilette (and no, it's not a toilet freshener!) has a lower concentration (5-15%) and usually only lasts on the skin for four to six hours. Eau de toilette is also much less expensive due to the lower fragrance content. You can also buy perfume, which has a concentration of 20-30% fragrance, but expect to spend A LOT more on this!
Always test out fragrances on your skin
Before buying a new fragrance, it's essential to test it on your skin first. It might smell great on your friend, but perfume interacts differently with everyone due to our unique body chemistry and pheromones. Perfumists would even recommend detoxing three days before fragrance shopping and staying clear of strong foods like garlic or chili, as they'll affect your body chemistry.
Learn how to decode the scents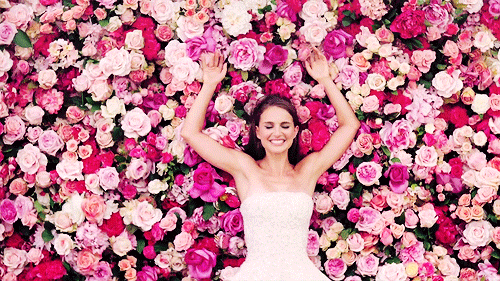 Most fragrances are made up of three notes: a top note (this is the first fragrance you'll smell), a middle note (this becomes noticeable after 15 minutes), and a base note, which is the heaviest scent (it will only become noticeable after a couple of hours). The top note is the first scent you smell, yet it fades quickly due to its light molecular structure. The middle notes, which are often referred to as the heart note as they're the heart of the fragrance, are usually rich and potent. The base notes are the most long-lasting scent, so they're normally heavier and work in harmony with the middle notes. Here are some of the common notes n your fav fragrances:
Floral: Floral notes are really light and feminine and they're often quite sweet, but depending on the flower they can be warm and sharp too. If you like floral scents, try Marc Jacobs Daisy Eau Du Parfum, $102. or the dupe, Apple Scent by Zara, $12.
Citrus: Citrus notes are super fresh and are can be quite sharp when added to a fragrance. Try Giorgio Armani's Acqua di Gioia Eau de Toilette ,$64, or the La Rive Aqua Bella,$18, if you don't want to splurge.
Woody: Woody notes range from nutty scents like pralines and spicy sandalwood to the scent of cedar wood. It's quite masculine, so it's common in colognes. One of the most popular woody fragrance is the Paco Rabanne One Million Intense,$90, which is very similar to Gibellini No1 For Men, $15.
Ambery: Ambery notes smell, spicy, and warm and they're normally a prominent scent in ouds. One of our fav amber perfumes is the Tom Ford White Patchouli, $122.
Aromatic: This note is fresh like salty sea air. It's perfect for a summer fragrance as it's light and sophisticated. L'eau D'issey,$76, by Issey Miyake is considered the original aquatic, aromatic scent, which is similar to M&S's Autograph Isis, $20.
Oud: Oud's come from the wood of the tropical Agaar tree. It's a really heavy, luxurious scent and it's seriously potent. It's a traditional Middle Eastern fragrance but it's now becoming a lot more popular among luxury brands. The Tom Ford Noir De Noir, $230, smells amazing. Because the key ingredient is super expensive, there are few purse-friendly alternatives.
Fruity: A fruity scent is often very sweet and is usually mixed with floral notes, so it's typically quite feminine. One of the most well-known fruit fragrances is Flower Bomb by Victor & Rolf, $85, which is really similar to the Killer Queen fragrance by Katy Perry, $16.
Just keep in mind that perfumes with higher price tags tend to have a much longer staying power. Plus, the scent will be more potent, so you'll use less on a daily basis. But in general, if you're looking for a more budget option or a dupe, find out what note combinations you like in the designer fragrances, and look for those.
The Quick Tip: If you already know the type of fragrance that you like, you can actually decode the type of scent just by looking at the bottle. Typically a dark bottle will have a musky, ambery, heavier fragrance that will be ideal for evenings, whereas a light-colored bottle is more likely to contain something fresh, fruity, and floral that's perfect for daytime.
Skip the coffee beans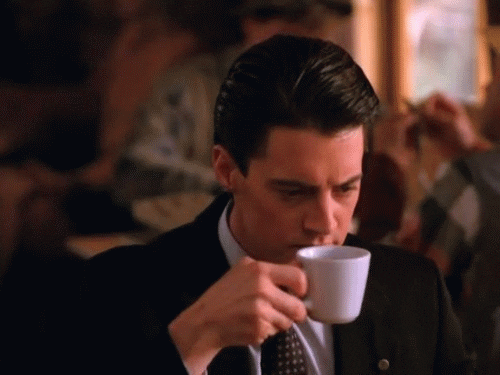 Chances are, if you've ever been into a fragrance boutique, you've not only left with a hundred little white sticks of paper, but in between fragrances, you've been presented with some coffee beans. The common belief is that coffee beans act as a palette cleanser, but this is actually an old myth! Instead, it confuses your nose because it's another strong scent. It might look a bit creepy, but it's actually better to bury your nose in your clothes, as your own scent will act as a neutralizer.
Don't purchase it right away
Once you've decided on a fragrance, always ask for a sample so that you can test it out for an entire day. This will show you how the scent evolves throughout the day, as it will fade and adapt over a few hours. Even though the top note usually only lasts twenty minutes, it's your first impression and is often what determines a purchase. The more important note is actually the base note, as this lasts for four hours, so this is the scent you need to really love. So, whenever we're investing in a new fragrance, we spray it on the crook of our elbow or the top of our hand (you don't often wash these areas) and smell it every half hour. If you're still vibing with it at the end of the day, you've found your signature scent.
Let us know any of your fragrance-picking hacks in the comments below!