My Ride Or Die Dry Shampoos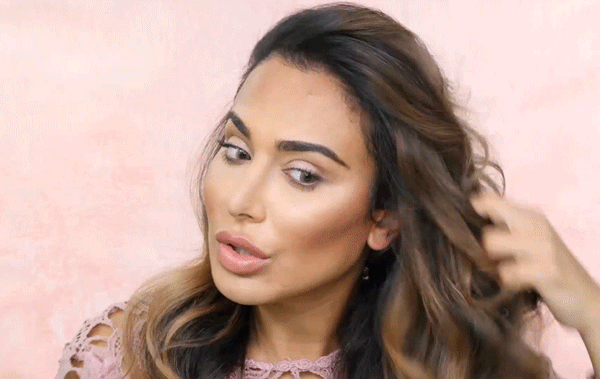 My average day is busy AF, if I'm not at HB HQ I'll be running around after my daughter Nour, or trying to spend some quality time with my family. This basically means finding time to wash and blow dry my hair is actually harder than you'd expect, which is why one of my go-to products is dry shampoo – it's basically my ultimate hair savior! Over the years, I've tried tons of different dry shampoos, but there are a few that have remained staples on my beauty shelves. For me, a bomb dry shampoo needs to be super-fine, easily blendable, and amazing at absorbing oil. I also need one that's going to give some major volume and smells divine, obviously! Here're the shampoos that made it into my top five:
OUAI Dry Shampoo Foam
This has to be one the most hyped about dry shampoos of all time (for good reason), and it's even won the Elle, Cosmo, and Mane Addict award for best dry shampoo. What makes it so magical is it's a foam rather than a dry spray. Applying moisture to an already greasy head of hair sounds bizarre, but this mousse absorbs oil amazingly and it adds MAJOR volume. Just apply a golf ball-sized amount onto your hair like you would any ordinary mousse and disperse it through your mane. It doesn't leave any white residue and it has a floral scent that's so delicious. Shop it here ($12).
IGK Direct Flight Dry Shampoo
I'm in love with this IGK dry shampoo; it applies beautifully and is practically invisible, even on my dark roots, which is pretty rare. This is especially good if you have quite flat hair, as it's texturizing and instantly adds lift and volume. The spray uses turmeric and charcoal powder to lift dirt while absorbing oil and sweat. Plus, the packaging is super pretty too. Shop it here ($27).
Living Proof Perfect Hair Day
I'm honestly obsessed with this dry shampoo! It just makes your hair feel so fresh and clean, but the best part is it doesn't give you grey roots. The product is formulated with the Living Proofs patented OFPMA molecule, which leaves almost no visible residue. It's super fine too, so it blends really nicely into your roots, absorbing any oil or grease, leaving it looking fresh and clean. Shop it here ($23).
Batiste Dry Shampoo
This is definitely the most popular dry shampoo brand – it's amazing at absorbing oil and it's SO reasonably priced. Their range is really extensive, which means you can find a product that's not only tailored to your hair color, but it can also target any other hair hang-ups like dullness or breakage. But regardless of what product you pick, all the Batiste dry shampoos contain L'arginine an amino acid that strengthens your hair, which for me is essential as my hair can get really dry. Shop them here ($6).
LUSH No Drought Dry Shampoo
This dry shampoo is a little different to the others as it's a powder that you have to rub into your roots. I love that it's completely natural and chemical free, and it also contains magnesium, which helps strengthen the hair follicles, reducing any breakage. If you have dark hair like me, make sure you rub it in really well or it can look a little ashy, but this is definitely perfect for blondes, especially if you have root grow-out! Shop it here ($9).