These DIY Blotting Papers Are The Secret To Shine-Free Skin All Day!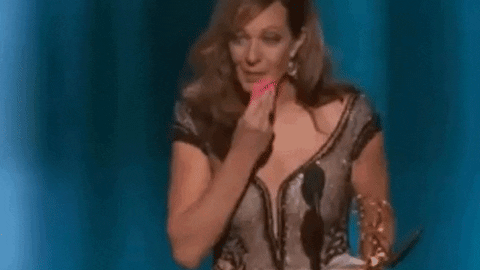 If you're prone to a little midday shine, you'll know blotting papers are your BFF. The genius little squares of oil-absorbing paper are our savior when it comes to mattifying our skin, and if you're prone to the oil slick, they're an essential in your handbag. And it's not just the mattifying effect we love; it is seriously satisfying seeing your oil absorbed onto the tiny little sheets – gross, we know!
From blotting paper with green tea extract, witch hazel, and charcoal, there's oil controlling and oil-absorbing blotting paper for every budget – especially as we have a genius DIY for making it yourself. AND remember, the key is to blot, not wipe your face with blotting paper; you don't want to spread oil around your face and smudge up your makeup!
Insanely Simple DIY Blotting Paper
Yes, you can buy great blotting papers, but our DIY is so quick and easy – we swear by it! All you need to do is pop into Starbucks, grab a couple of tissues with your latte, find some scissors, translucent setting powder (optional), and an envelope. Honestly, the Starbucks tissues are the answer; they're made of 100% recycled paper, and they're THE best for blotting – the proof is on the paper!
Step 1: Get everything you need – check out how we made this cute heart envelope from a piece of paper here.
Step 2: Cut your Starbucks tissue into conveniently-sized sheets (ours are around 8cm by 5cm).
Step 3: Sprinkle your papers with translucent setting powder all over – we love this step because it adds a mattifying effect as well as blotting off excess oil.
Step 4: Gently shake off excess powder and place the sheets inside your envelope – et voila, amazing DIY blotting papers.
If making blotting paper seems like too much hard work for you, there are some amazing options from the drugstore. Here are our top five blotting papers:
Boscia Green Tea Blotting Linens – 100 sheets for $10
When it comes to skincare, we love Boscia! These blotting papers made from 100% natural abaca leaf fiber, infused with soothing green tea and skin-calming willowherb, #Godsent. Not only will they fight shine, the Jojoba leaf is a powerful antioxidant that will prevent free radical damage too.
Shop them here.
Palladio Rice Paper – 40 sheets $4.50
Rice is an amazing natural ingredient for skin, and these blotting tissues from natural rice absorb oil and hide shine instantly. They're also double-sided, with a thin powder coating on one side so that you can add an extra mattifying layer to your skin. They come in three shades, translucent, natural, and warm beige.
Shop them here.
Superdrug Deep Action Mattifying papers – 65 sheets for £3 (UK only)
If you're living in the UK, head to Superdrug, because these super affordable blotting papers are one of our favs! With crazy-absorbing Kaolin clay, this tear-out booklet of blotting papers will practically extract oil from your skin! They also have a thin layer of powder to further mattify, without leaving you looking cakey or powdery.
Shop them here.
NYX Blemish Control Blotting Paper – 100 sheets for $6
We can't fault these super affordable blotting papers from NYX, which have green tea extract to soothe and calm your skin. You can also get witch hazel, charcoal, and tea tree options.
Shop them here.
Mai Couture Vitamin C + E Blotting paper – 60 sheets for $10
These hypoallergenic, talc-free sheets are infused with vitamin C and E to brighten while you blot, and they're perfect for getting every last bit of oil. They also have bamboo charcoal, rosehip oil, salicylic acid (great for acne-prone skin), and a foundation powder paper, for powder top-ups on the go – love!
Shop them here.