This Famous Skincare Dupe Will Literally Change Your Skin – for $100 less!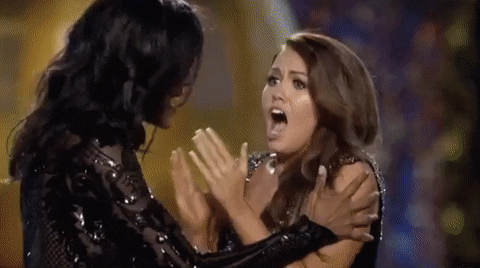 After being recommended to try the SkinCeuticals C E Ferulic a few years ago by almost every beauty expert I'd met, I've been completely obsessed with it ever since. I use it every single night, and the difference it's made to my skin has been incredible: It's really helped smooth out fine lines, perfect the texture of my skin, and help fade acne scars. But there's a catch; it costs $166! While I'm prepared to pay for skincare that works – and this really does – I'm aware that this is a very expensive product and waaaay more than most people would like to spend on their skincare routine.
So, when I came across a dupe for this miracle elixir, I had to tell you guys about it right away. The dupe is Yeouth's Hyaluronic Acid Cream with Vitamin C, Vitamin E, Ferulic Acid, Tripeptide 31 – not the catchiest name, but the formula is ahhhhmazing, and it's just a fifth of the price; just $30. The medical-grade moisturizing cream plumps and tightens skin, and what I love most is how insanely good it feels on the skin – I actually prefer how this makes my skin feel, as it doesn't leave a waxy layer behind like the SkinCeuticals formula does. The cream formula goes a long way and feels super nourishing, hydrating and skin smoothing. It also contains moisturizing Shea butter, which is packed with skin-loving fatty acids and vitamins, and Tripeptide-31 that helps improve the appearance of fine lines, skin texture and age spots. Literally, the first night I used this, I woke up and my skin looked better!
How do the formulas compare:
Both formulas contain hyaluronic acid, vitamin C, vitamin E, and Ferulic Acid. The Yeouth formula also contains Aloe Vera, Shea butter, soybean oil, and grapeseed oil. The difference between these formulas is that the SkinCeuticals should be used during the day to protect against environmentally damaging free radicals, whereas the Yeouth moisturizer is designed for nighttime. This is ideal for me as it means I can use both serums around the clock. I still love my SkinCeuticals formula, but I'm super happy that I've also found this Yeouth version. If you're looking for a new hydrating, skin-correcting formula, you have to try this. Use it after a toner and essence, and before your moisturizer!
Shop the Yeouth Hyaluronic Acid Cream here.