This Is How To Figure Out Your Ultimate Lipstick Shade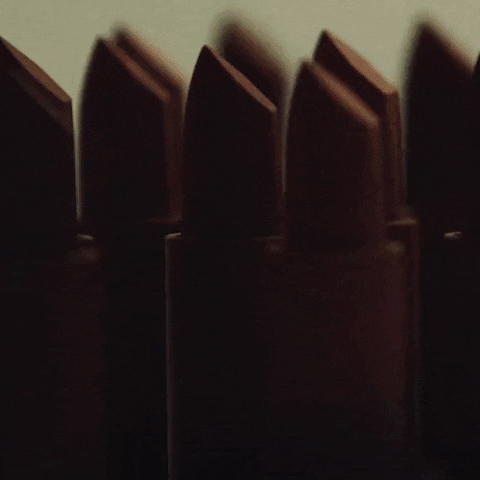 Finding the perfect shade of lipstick can often feel like an impossible task. That is until you figure out your undertone – it's the secret weapon to always finding the most flattering makeup color for your skin tone. There are three categories; warm, cool, and neutral. If you're warm-toned, you'll typically suit lipsticks that have reddish, peach, orange or even yellowish undertones. Whereas if you have a cool undertone, lipstick with a blue or purple-y tint will be the most flattering. If you're neutral you'll probably look great in almost everything.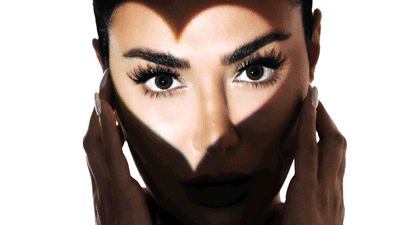 We know finding the perfect lipstick with the right undertone can be kinda difficult to find, which is why when created our new Matte Power Bullet, we formulated lipsticks in cool and warm-toned categories to make finding the most bomb shade as easy as possible. Although it doesn't mean you couldn't wear both, it just makes it easier to find your ultimate hue! If you're still struggling to determine your ultimate power shade, take our throwback quiz.
BOARD MEETING
Undertone: Warm
You're fierce AF, unapologetic, and powerful. When you have an important meeting, you'll be wearing a power suit Naomi Campbell would be proud of.
PROM NIGHT
Undertone: Warm
You're a sucker for a good rom com, and if your date ever showed up without a corsage (or a rose at the very least) you'd send him away. You spent weeks picking out your dress and daydreaming about this moment, it needs to be perfect!
GAME NIGHT
Undertone: Warm
Your idea of the perfect evening involves a night in with Super Mario and a batch of brownies. You live your life in double denim, and an oversized Calvin Klein Sweater and you love to be spontaneous.
FIRST KISS
Undertone: Warm
Your favorite part of any date is that doorstep movie moment. Nothing can beat that feeling of butterflies. You're charming, sweet and irresistible, and you live for the anticipation of the first kiss!
LAST NIGHT
Undertone: Cool
Your fave part of any evening is recapping every detail the next morning with your squad. You may have gone a little wild but that's alright by you. Your life motto? You can sleep when you're dead.
GIRLS TRIP
Undertone: Cool
Your best friends mean everything to you. You spend your nights on three-way phone calls discussing all of the latest dramz and of course organizing the next girly trip. There's nothing you wouldn't do for your ride or dies!
DIRTY THIRTY
Undertone: Cool
Dirty thirty means one thing… Vegas! You work hard so it's time to play even harder… You've got all of your besties together and now it's time to get glam and pop some bottles! This trip will go down in history.
WEDDING DAY
Undertone: Cool
The beginning of the rest of your life… You've planned everything down to the detail from the pale pink peonies to the French lace veil to the impeccable seating chart. You're a perfectionist, after all.
Find your ultimate shade in our Icons Collection:
Now you've taken the quiz, find your power shade persona. Each shade is named after an occasion the lipstick shade would be perfect for:
PROMOTION DAY
Undertone: Cool
You work hard and aren't afraid to hustle! You're constantly competing to break down boardroom stereotypes – you're determined to be the CEO that your grandmother wanted you to marry.
EL CINCO DE MAYO
Undertone: Warm
You're the life and soul of every party and you live for margarita Mondays. You always slay in vibrant colors and are the first on the dance floor – you're the living version of the dancing red dress emoji!
BACHELORETTE
Undertone: Cool
A girl's girl by definition: your weekend isn't complete without brunch with the squad followed by manis and a weekly gossip sesh. You're the glue that keeps the group together and are constantly petitioning for weekends away. No boys allowed!
SPRING BREAK
Undertone: Warm
People may describe you as a little wild, but you just know how to have a good time. We'll never find you in any hue other than neon, which is why you're always the center of attention.
HONEYMOON
Undertone: Cool
In your opinion, romcoms aren't cheesy, they're romantic. You want to be swept off your feet and treated like the queen you know you are. But people shouldn't be mistaken, you aren't afraid to stand on your own two feet – you're an independent woman at heart!
RENDEZ-VOUS
Undertone: Warm
When it comes to dating, the ball lands in your court; you know what you want and you nearly always get it. But right now, you're not looking for anything too serious, you're focusing on you.
STAYCATION
Undertone: Cool
Your life motto is: why stay at home when you can stay in a five-star hotel? You love the boujee hotel life and you literally live in your silk, custom PJs. You always travel in style; with your LV trunk and your passport. You like to have fun, and you know how to do it properly!
ANNIVERSARY
Undertone: Warm
The power couple of all couples. Your understanding of a perfect relationship is two equals, who support and empower each other. So when it comes around to those special occasions, you like to spoil and be spoilt.
Posts You'll Love:
Find your ultimate shade in our Roses Collection:
Now you've taken the quiz, find your power shade persona. Each shade is named after an occasion the lipstick shade would be perfect for:
MASQUERADE

Undertone: Cool
You never conform or follow the crowd, and you love to discover new and different things. From beauty to fashion, you'll run away from stereotypes and trends and always opt for the alternative. You're edgy AF, and even though you may not vibe with everyone, you're ok with that. 
LADIES NIGHT
Undertone: Warm
The ultimate girl's girl: you love hanging out with your besties, getting all the tea over a glass of vino or a hot fudge sundae. You're bold, confident, and you're always the first on the dance floor with your squad by your side (obvs).
POOL PARTY
Undertone: Cool
You never need an excuse to party and you're always dressed for the occasion. Don't let the name Pool Party fool you, even when you're hanging poolside, you're boujee AF with the latest Gucci sunnies and sky-high wedges. You're the gal at the party that everyone wants to meet.
Posts You'll Love:
GRADUATION DAY
Undertone: Warm
Valedictorian of your class, you're the true definition of a 'Huda Beauty Overachiever.' You're a hard-working hustler who's never afraid of a challenge. You don't believe in the word 'no' and you're constantly ready to break down boundaries to turn out on top.
PAY DAY
Undertone: Cool
You may work hard, but you play harder. We'll find you hustlin' 'till Friday but you'll also be out at the weekend #LivingYourBestLife. You like to splash your cash on yourself and your besties, poppin' bottles at the latest hot spot in town.
THIRD DATE
Undertone: Warm
A master (or should we say Qwueen) of the dating game, you know the rules, and you know exactly how to play it. You're feminine, flirtatious, and we'll never catch you without a smile. But as much as you love the dating game, you're a romantic at heart; searching for love.
JOYRIDE
Undertone: Cool
The phrase "rules were meant to broken" is your life motto. You're a wildcard; always searching for crazy adventures, road tripping to new destinations with your pals.
INTERVIEW
Undertone: Warm
Next level determination – that's your vibe. You dream of being a mogul one day, running your own empire: a SHE-O in the making. We expect to find you teaming your power lip, with a power suit, ruling the boardroom in five years, max!
Let us know your Matte Power Bullet shade in the comments below and don't forget to join the waitlist.
EXPLORE THE ROSE COLLECTION