This Is The Secret Facial Ritual Of Celebs And Spas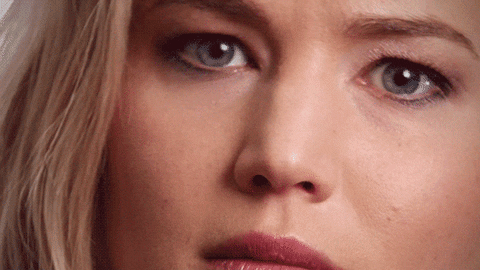 Although this cleansing ritual has been around for centuries, the beauty world is high-key embracing facial steaming right now – from herbalists and facialists to skincare giants and celebs like Blake Lively. It's actually quite incredible what a little steam can do for your skin; it'll rid your skin of toxins, cleanse your pores, soothe, hydrate, and soften your skin, which is why it's a method used in most facials by spas across the world. But as amazing as that sounds, you need to be hella careful when you steam because done wrong, you can end up irritating your skin, causing redness and inflammation, and, worst case scenario, burned skin.
So, we spoke to board-certified dermatologist and creator of the celeb-loved Pro Facial Steamer, Dr. Dennis Gross, to get all the deets on how facial steaming works, and how to do it properly.
How Facial Steaming Works 
Facial steaming is a super simple, homeopathic cleansing routine that'll help hydrate and purify your skin. Dr. Dennis explains that steaming once a week will "open your pores, increase circulation, and help get rid of surface debris." It's able to do this as the "steam works to heat up the skin and causes waxy solid buildup to liquefy and drain out of the pore. This process removes dirt, bacteria and makeup residue that can lead to acne." It'll also naturally exfoliate your skin as the steam will gently remove any dirt or dead skin cells blocking your pores. This will encourage better absorption of any topical creams that you apply, as the active ingredients are able to penetrate more deeply, therefore making them more effective.
Dr. Dennis insists that "all skin types can reap the benefits of facial steaming, especially those with dry skin, as it's a great way to cleanse without using irritating or harsh scrubs. It's also amazing if you have oily skin or large pores which are prone to surface build up as it's a natural way to clean and hydrate simultaneously." The only people who should avoid facial steaming are those with rosacea, as it can loosen the blood vessels and cause a flare-up.
How To Steam Like A Pro
There're two methods of steaming – the first is a really simple DIY that allows you to customize your cleanse with essential oils. However, it does also leave room for error, for example, if you steam for too long or you hold your face too close to the water, you can irritate or burn your skin. The second option is to buy a facial steamer, like the Dennis Gross Pro Facial Steamer, $149. This offers controlled, safe steaming – the temperature and time are already pre-set – and it's super easy and fuss-free to use. Although it's the more expensive option, we found this device kind of addictive, as it's so simple to use and literally makes you feel like you're at a spa. Whichever method you choose, you should steam once or twice a week, for no longer than ten minutes. You should also always wash and cleanse your face before you steam and apply any topical creams once you've steamed.
DIY Facial Steam
For a DIY facial steam, all you need to do is fill a large bowl with distilled boiling water. You can also add beauty-boosting oils: we love to add a couple of drops of soothing lavender (or just throw in a chamomile tea bag), but if we're dealing with a breakout, we add a couple of drops of tea tree oil, which is a powerful antiseptic. Leave the boiling water for approximately 3 minutes; this will allow it time to cool down so that it won't burn your face. Once the water has cooled slightly, grab a towel and drape it over your head, tucking it underneath the bowl to trap in all the steam. Hold your face approximately 20cm  to 30cm away from the water, so that you can feel the heat, but it doesn't sting or burn – if it feels too hot, wait another few minutes and be very careful. Set a timer for 6 minutes and relax. Once you've finished, apply a moisturizer or a hydrating serum.
Let us know if you've tried facial steaming or now plan to in the comments below.